National Eligibility cum Entrance Test (NEET) is the gateway to your dream profession. Your preparations to qualify for this exam are as important as your dream job. You must be engrossed in the study to leave no stone unturned with your NEET Coaching Classes. But you have to work smarter and harder to be where you want to be.
We are here to guide you in your NEET Coaching Classes and for your preparations for NEET 2020. Nanded NEET Classes will share all the necessary guidelines that you need to know while preparing for the NEET 2020. Without any ado, let's discuss the key points you need to keep in mind –
1. Well informed about the course
You must be well versed with the NEET course. The foremost thing you should do is compare the prescribed NEET course with your intermediate course. Your study schedule should give due time both to mutual and new topics. This will provide you with enough time for revision as well.
2. Exam Pattern
To excel in the exam, you should know the paper pattern so that you can prepare accordingly.
Mode of examination is offline
180 objective questions of 720 marks
4 marks for every correct answer
1 mark as negative marking
Time duration is 3 hours.
3. Sections
| | | |
| --- | --- | --- |
| Subjects | Number of Questions | Marks |
| Physics | 45 Questions | 180 marks |
| Chemistry | 45 Questions | 180 marks |
| Biology | 90 Questions | 360 marks |
4. Dates to remember
Being a NEET aspirant, you should have an eagle eye on the examination date to avoid last moment rush. Some of the important dates are –
| | |
| --- | --- |
| Application form | December 2, 2019 |
| Last date for application submission | December 31, 2019 |
| Admit card release date | March 27, 2020 |
| Exam date | May 3, 2020 |
| Result announcement | June 4, 2020 |
5. Balanced Time table
To ace the examination, you need to channelize your potential and energy in the correct direction and in the right way. Your time table should have a balance between your study and leisure time.
Both old and new topics should have equal weight age in terms of time.
Your schedule should give you enough time for your revisions so that you can intensify your weak topics.
6. Track your record
Like it is said, "Practice makes a man perfect," so you should thoroughly practice your syllabus every day. You can start giving mock tests and papers available online to know your agility. Keep a record of your performance track as it will provide you with a clear picture of where you need to work. Know your weak points and work on them.
7. Regular revision
Just going through the topic once won't help you to achieve what you want to. Therefore, you should keep revising your previous topics at regular intervals. This will make your concepts clear and consistent revision will reduce your exam tension.
As a NEET aspirant, you need to have a balance of everything. You should strictly follow your time table, which should be relaxing enough to entertain you for the day. Small steps will lead you to your destination. Consistency, hard work, dedication, and smart work are what you need to pass the NEET with flying colors.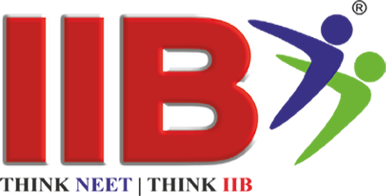 "Empowering Nation through Education"
"Think NEET Think IIB"