Empowering Nation Through Education
IIB Best-Coaching
Institute for NEET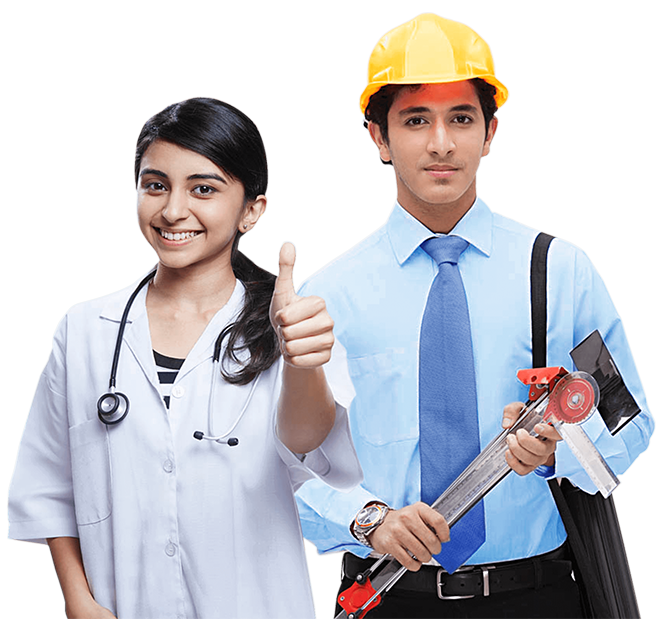 India's Top NEET Coaching Institute

Best NEET Coaching Classes in Nanded
Ultimate Destination for NEET Success
Are you looking for NEET coaching in Nanded? You've come to the right place. With about 16 lakh candidates taking the NEET every year, IIB Career Institute Nanded provides remarkable coaching to help you qualify among the 1 lakh students admitted to top medical colleges throughout India for MBBS, BDS, and other medical courses.
Success in NEET requires extraordinary preparation along with expert guidance. IIB Career Institute Nanded, a leading coaching centre, guides medical aspirants in Nanded to excel in their exams. With quality study materials, comprehensive courses in chemistry, physics, and biology, as well as test series, mock tests, and doubt-clearing sessions, IIB ensures thorough preparation for success in the examination.
Boost up your NEET preparation with IIB's online study centre at 'Parnakuti' Shyam Nagar, Yeshwant College Rd, Nanded. Get the guidance of IIB Career Institute Nanded experts through App based learning and accomplish your dreams.
IIB Nanded is one of the premier coaching institutes offering NEET coaching for 11th, 12th, and repeaters. The institute is well-known for its high-quality education and proven past track records of success in NEET exams. At IIB, we have a team of expert faculty who design comprehensive study material according to the latest NEET syllabus and exam pattern. IIB believes in the overall development of students, we motivate students and give them personal attention to clear out doubts and queries for enhancing their learning.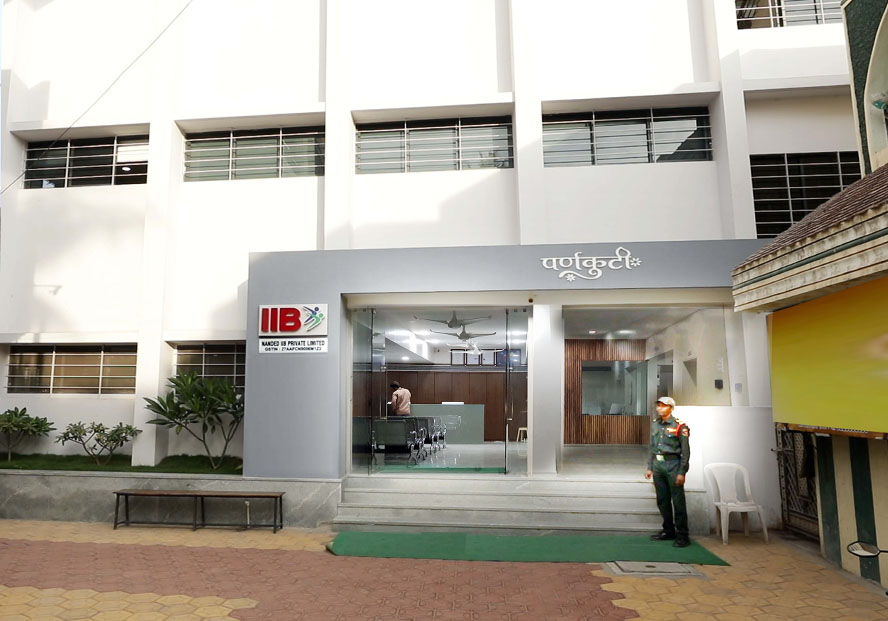 The benefits of joining IIB Coaching Centre in Nanded for NEET Coaching are incredible and worthy, especially if you do not know much about the exam. Here are some key benefits of joining the IIB Institute for NEET Coaching.
The IIB Institute has been training candidates for a variety of competitive exams and has thus got brilliant expertise.
The teaching staff at the IIB Institute are well trained to prepare candidates for NEET.
Learning materials of theIIB Institute are created using NCERT textbooks as the primary reference material.
Coaching programs of the IIB Institute are designed in a way that improves students' performance and IQ constantly.
What sets IIB apart in ensuring your success in NEET?
Frequently Asked Questions

Hi, My self Anant Santosh Malpani, I have been an IIBian from 2 years. I have studied in IIB Nanded. When I was in 9th std., that time only I decided to pursue medical degree as my father was a doctor. My first day in IIB Institute was like the best day in my life in any coaching institute. In IIB institute there is a very well conversion between the teachers and students. Teachers in IIB are very co-operative. When newly I have admitted in institute, I was shy and scared for how will I deal with my education. But then class was started and teacher started to teach concept. I was having doubt in that concept but I was not able to share this with teacher as I was frighten. Then suddenly teacher ask me to stand-up and they asked if I have any doubt in that concept. I was shock that how they know came to know about this. Then I understood when you join IIB, you build a mutual trust with teachers. Teachers at IIB always encourage their students. I learn unique thoughts through the teachers.
Anant Santosh Malpani
NEET Score: 665, Bio Score: 335

Hi friends, I am Bhure Shivam Ganeshrao, I am from Naigaon. From my seniors I came to that for biology IIB is the only best institute. Basically I am from rural region. I was very scared when I took admission in IIB. In first exam, I studied a lot and scored good marks and hence my confidence increased. In IIB, teaching technique is good, they teach on the big screen. Concept of heart in books is only limited to theory but because of big screens we came across with 3D dimensional views. This teaching technique is very helpful. IIB institute conducts exam very well and results were also declared in time. This saved the time of students and this is one of the reason for success of students. Many students worry about extra questions in NEET. But if we studied by IIB techniques then you can solve that extra questions also. Before joining IIB, I was not sure that I will score such a good marks. But all this possible only due to IIB. So I want to thank you IIB.
Bhure Shivam Ganeshrao
NEET Score: 650, Bio Score: 340

Hello friends, I am a Krishnai Rathod. In my family there was no guide for me because I'm the eldest child. So, that's why IIB is everything for me. I scored good marks in 10 th so, I decided to join a best institute. It was my dream. I started for searching the best institute. Then I found that all overall India, IIB is the best for medical entrance exam. Being a IIBian was a dream for me. Because everything needed in medical exams is available here. They teach us with the fun. They conducts the game related to the study, also they provide video for learning. We enjoyed in the class. They take moc test on all the topics so we can answer all the question asked in the exam. I passed the exam with good scores only because of IIB. Teachers in IIB are very patient and co-operative. They cleared my doubts everytime. Atlast, I want to thanks my parents and whole IIB team.
Krushnai Kalyan Rathod
NEET Score: 676, Bio Score: 350

Hi friends, I am Vedant Balaji Patil. I am from muthkhed. My father, Balaji Patil is a police constable. My mother Vandana Patil is a housewife. When I decided to take admission in 11 th std that time there were more than 1/5 th part of the seats of IIB. That time I decided to join an IIB Institute. At starting, I didn't thoughtof to take admission in one of the top colleges. But then teachers said that you will also be eligible to take admissionin the top colleges, then I decided to keep study and score good. The special thing in IIB are their tricks. Examples are the most important fact in biology. Name of some examples are very difficult but the tricks they taughtwere very helpful to understand and so easy to solve that examples. After scoring good marks in exams I came to know that I will get admission in one of the top colleges. My success credit goes to the IIB. Thank you IIB.
Vedant Balaji Patil
NEET Score: 655, Bio Score: 345

Hello everyone, I am Vedanti Shendge. I scored 585 marks in NEET 2019 exam. When I was in 8 th std, I decided to take a bio. Because in my family there was not a single doctor. So, I wanted to become a first doctor in my family. To serve for our society is my dream. In 11th std. I decided to join IIB because it was the only institute with the best results. Along with the studies, I think morals and ethics are more important in our life. Because this two things helps to being a expert and successful person. IIB institute helps to develop this personality. IIB staff is disciplined, well behaving and they follow all the rules. As we all know in NEET, 50% weightage is of bio and this is a first tie break to decide your score. Your ranking score decides in which medical college you will get admission. That's why to get good medical college you have to score top marks in the biology. For this, you have to choose the right institute because hard work in the right direction gives the success.
Vedanti Shendge
NEET Score: 585, Bio Score: 330
About IIB - Best Coaching Institute for NEET UG:
Incepted in the year 1999, IIB (Ideal Institute) is a reputed coaching institute that trains medical aspirants to clear competitive exams such as NEET, 11th & 12th Board. Unlike other institutes, it is a pioneer and one-of-its-kind coaching institute of Maharashtra that solely provides medical coaching. With an impressive track record of molding over 15000 medical professionals hitherto, IIB is the name to reckon on when looking for best medical coaching in India.
The foundation of IIB was laid with an endeavor to shape the dreams of innumerable medical aspirants who need the right guidance and direction. Ever since its inception, IIB is renowned for its unique learning pedagogy and teaching technique. IIB started the journey of preparing medical aspirants with a team of expert and experienced professors. All the instructors of IIB are result-oriented. They emphasize on using simplest learning techniques that allow students to learn more in less amount of time. It is known to provide best coaching for NEET and other medical exams.
Our 20 years of vast-experience is exploited in helping the students to get admissions in reputed medical colleges by clearing competitive exams with flying colors. Over the years, we've observed the pattern, level and types of each competitive exam. So, we employ our experience, knowledge and our instincts to train the students for entrance exams in the best possible way.
IIB has its branches in Latur, Nanded and Now in Pune also to train the local students and assist them in scoring well in competitive exams. In the institute, students can get training for NEET, 11th & 12th competitive board exams. The students learn under the direction of experts of the field and they are able to employ smart techniques of learning. We have different batches for different competitive exams, where students can study full-time and take their preparations in the right direction. We also have an online test series so that the students can study at home and assess their preparation.
Apart from full-time coaching, IIB also offers coaching via distance learning mode. Hence, not just the students of Maharashtra, but students from all over the country can study from IIB. If you wish to enhance your preparation for medical exams while learning from home, then join our online learning programme and get access to study materials developed by our experts.