An event where not only lectures but dialogue takes place, among directors, teachers, students and parents.
This program was expected to take place only when the students decided to pursue a career in the medical field and to get admission in IIB for a proper preparation studies for NEET examination in 2022, but due to Corona pandemic and lockdown the program could not be taken at that time.
Now when everybody gets some relief from lockdown and restrictions has subsided a bit, the event was taken place with all sorts of care. What was the significance of this program? So it was; while online classes was a sort of new thing for everyone, it posed a number of questions, especially when it was about the most important event of life; NEET examination, which is going to be a deciding factor in career path of life. But There, IIB successfully carried out this challenge and reduced the confusion, queries and anxiety in the minds of parents and students. IIB successfully completed one of the two year courses in online manner.
On this occasion some successful students also got recognitions. The pleased students and parents spoke about the glory of IIB at the same time.
Lockdown could not stop the work of IIB, which provides equal education to all without discriminating between rich and poor. Hence, IIB is one of the Best Coaching Institute for Medical preparation. The director and teachers expressed the belief that no crisis will ever put full stop on this sacred work.
On this occasion the one thing which clearly felt was, IIB never compromises in terms of boosting students' confidence, their preparation and studies; will not do so during this tough period too. Therefore, the students felt confident that they would be able to success the NEET exam without fear of any new crisis. At this time, a new scheme called IIB fast was also announced.
Overall, IIB's "Sanwad" was a beautiful combination of appreciation, faith and hope that strengthened the bonds of teachers, parents and students.
Have a look for some of the glimpses from the event: https://www.youtube.com/watch?v=Mie9JxixDv4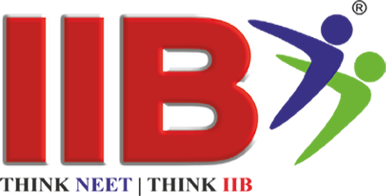 "Empowering_Nation_Through_Education"
"Think_NEET_Think_IIB"
"DigitalIndia_DigitalIIB"