NEET or National Eligibility cum Entrance Examination is conducted every year by NTA for admission into prestigious medical colleges.
While thousands of applicants fly with vibrant colours, many students after continuous efforts won't make the same effort.
Here are some common mistakes students commit while preparing for NEET.
Skipping NCERT
We know, studying in a medical college, dwelling between heavy books of anatomy, physiology, and general medicine is something you have dreamed of all your life.
But, when preparing for the life of a doctor ahead, the examination department has some leniency to offer.
Therefore, before shifting your eyes to the heavy books side-line them right away and grab your NCERT this very event.
We know, at this instant you might feel this advice to be impractical, but if you follow the previous patterns and study topper interviews, they all suggest NCERT be the king of your study schedule. 
Favouriting a subject and neglecting others
Okay. Repeat after me.
Biology isn't the only subject!
Chemistry isn't the only subject!
Physics isn't the only subject!
We at Ideal Institute of Biology understand completely your virtues to study Biology.
But, guys don't you think this very approach has swiped you a few ranks down this attempt?
Examinations like NEET teaches you the importance of discipline and not just enacting over your dopamine-filled adventure of reading and practicing only one subject.
Miscalculating basics
We know, when your dreams are so high you don't want to look down at the basics.
But, friends, how can you muscle up your preparation when you can't differentiate an atom from its nucleus?
Or, hope through the winds of river current velocity and acceleration?
Or, lighten the kingdom of carbon and its derivatives?
Even if the syllabus you see is of a negligible value when compared to your ambitions, the best coaching institute for medical never skims the basics.
Basics of all three subjects play a vital role in your preparation times just like amino acids in protein production.
Missing on tests
Underprepared this time?
Don't feel like giving your tests, because you might score low?
Oh! Yes also this is a minor test, so stands for no valve.
No.
Say no to all your belittling thoughts which ultimately pulls down the importance of tests.
Missing on tests is the biggest crime you can commit while preparing for NEET.
The main idea behind conducting frequent tests is to acquaint your mind with the pressure and situation involved while giving the original examination.
Believing in rot learning and miscarrying application knowledge
We understand the importance of memory perception but, NTA and NEET don't.
Reading a paragraph over and over again or writing the same formula for time is infinite will do everything except guaranteeing you a position in medical college.
NEET syllabus is a subtle combination of practical knowledge with a few parts of memory application. And this is where strategy comes to play.
IIB is a group of experts in field of Biology who themselves have appeared for NEET/IIT previously known as PMT.
Practical and applicational knowledge of the subject is the key defining factor of a topper and a mediocre scorer.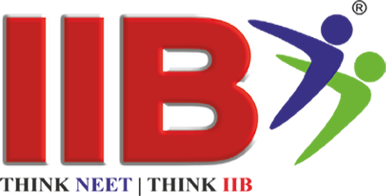 "Empowering_Nation_Through_Education"
"Think_NEET_Think_IIB"
"DigitalIndia_DigitalIIB"