In the current unprecedented time that we are living in, it is common to feel worried about your future. Those of you who are appearing for NEET and AIIMS, this year, might be confused due to the constant deadline changes and rescheduling. However, this also gives you additional time to study to improve your scores for these medical exams. If you're an 11th or a 12th grader, you should ensure that you're using this limited-time gap effectively. To do that, you can enroll yourself in the Best Coaching Institute for NEET and AIIMS; Ideal Institute of Biology.
Perks Of Choosing IIB
Below are some benefits that you may take full advantage of once you start your course in the best coaching institute for NEET and AIIMS – IIB.
Online classrooms.
IIB harnesses the full potential of technology and uses it to provide education to its students. Technology truly has no limit. Its constant evolution has made it possible for students to attend live online classes conducted by teachers. Several platforms act as a portal for online teaching to take place. This not only saves the students and other facility members from being infected from COVID-19 but furthermore forms a bridge between education and them. This AIIMS, JIPMER, and NEET preparation coaching institute has digital classrooms for students' upcoming and ongoing batches.
Efficient staff.
A student is only as good as the teacher is. Therefore, IIB employs only qualified teachers for its students. The teachers are vetted and are checked for various skills in both academic and professional fields. These teachers are also well-versed with technology to handle and run digital classrooms without facing any complications. The teachers are also thoughtful towards their students so they can share their stress and doubts regarding their medical exam preparations.
Cost-effective.
The best coaching institute for NEET, JIPMER, and AIIMS is now budget-friendly. Everybody is well aware of the hefty prices one has to pay to get into private coaching institutes. This can cause a tremendous financial burden on the parents and maybe deprive some students of gaining knowledge. The future of this country solely lies in students like you excelling in their fields. Thus, it would be unfair for you and your fellow students to lose quality because of a lack of funds. That's why IIB has significantly lower prices than any other coaching institute in them. You can visit their official website and check out the admission fee and policies.
Vigorous preparation for various exams.
IIB is the one-stop coaching institute for every medical exam in India. Each coaching module for NEET, JIPMER, or AIIMS is specially curated to enhance your learning process. The multiple alternatives to competitive medical exams provided by IIB also give you the flexibility to choose one or more exams. During the learning course of each of the medical exams, the learner will be continuously tested through a myriad of examinations. This will help the teachers, students, and parents to keep track of the progress being made. The study materials are tailor-made for each course by IIB's medical exam experts to help the students score better marks.
To Sum Up
IIB's exceptional teaching experience has helped several students achieve their goals and dreams. It is your turn to excel in your chosen field.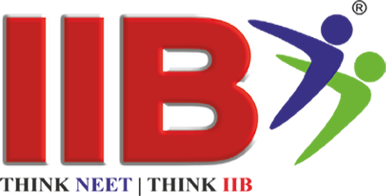 "Empowering_Nation_through_Education"
"Think_NEET_Think_IIB"
"Digital India_Digital IIB"