Welcome to IIB - Best Medical Coaching in India
We at Ideal Institute of Biology, take the pride to warm heartedly welcome you to the Best Institute in Maharashtra, India for Biology. We stand here with an experience of shaping the career and life of more than 15000 successful medical aspirants. Since 1999, Ideal Institute of Biology is guiding the students to achieve their dreams. Institute's efforts and the style of teaching is now famous in all over Maharashtra. Here at Ideal Institute of Biology, we firmly believe "Learning is living life" – the theory stated by Honorable Founder.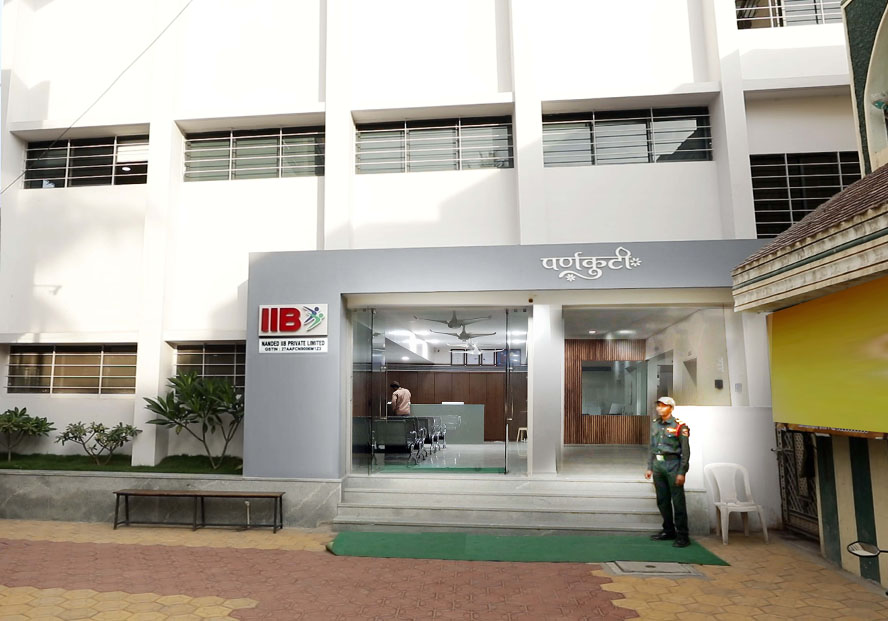 Our Achievement
Ideal Institute of Biology started mentoring the students 23 years ago. Focusing on its Vision to achieve the Mission, year by year Ideal Institute of Biology has been successful in increasing the count of students selected for MBBS. The recent statistics about MH-CET 2015 proves it. In MH-CET 2014 all over Maharashtra nearly 208 Students were selected for MBBS.
We believe that success has no ends, and we are ready to prove and push the limits of our success.
Events
IIB Fast
Examination IIB FAST Nanded-2021 Mode of Examination PEN & PAPER Based Examination (Offline) Pre-Final Paper Dates Time of Exam IIB Fast Exam held on…
Exam
Hurry Up! NEET 2020 exams are coming soon. Preparation for these exams is not a cakewalk. So Start Studying Now to Crack the NEET 2020.…
Exam Date is: 13 September 2020
What Our Students Say
Anant Santosh Malpani
NEET Score: 665, Bio Score: 335
Hi, My self Anant Santosh Malpani, I have been an IIBian from 2 years. I have studied in IIB Nanded.  When I was in 9th std., that time only I decided to pursue medical degree as my father was a doctor. My first day in IIB Institute was like the best day in my life in any coaching institute. In IIB institute there is a very well conversion between the teachers and students. Teachers in IIB are very co-operative. When newly I have admitted in institute, I was shy and scared for how will I deal with my education. But then class was started and teacher started to teach concept. I was having doubt in that concept but I was not able to share this with teacher as I was frighten. Then suddenly teacher ask me to stand-up and they asked if I have any doubt in that concept. I was shock that how they know came to know about this. Then I understood when you join IIB, you build a mutual trust with teachers.  Teachers at IIB always encourage their students. I learn unique thoughts through the teachers.

Bhure Shivam Ganeshrao
NEET Score: 650, Bio Score: 340
Hi friends, I am Bhure Shivam Ganeshrao, I am from Naigaon. From my seniors I came to that for biology IIB is the only best institute. Basically I am from rural region. I was very scared when I took admission in IIB. In first exam, I studied a lot and scored good marks and hence my confidence increased. In IIB, teaching technique is good, they teach on the big screen. Concept of heart in books is only limited to theory but because of big screens we came across with 3D dimensional views. This teaching technique is very helpful. IIB institute conducts exam very well and results were also declared in time. This saved the time of students and this is one of the reason for success of students. Many students worry about extra questions in NEET. But if we studied by IIB techniques then you can solve that extra questions also. Before joining IIB, I was not sure that I will score such a good marks. But all this possible only due to IIB. So I want to thank you IIB.

Krushnai Kalyan Rathod
NEET Score: 676, Bio Score: 350
Hello friends, I am a Krishnai Rathod.  In my family there was no guide for me because I'm the eldest child. So, that's why IIB is everything for me. I scored good marks in 10 th so, I decided to join a best institute. It was my dream. I started for searching the best institute. Then I found that all overall India, IIB is the best for medical entrance exam. Being a IIBian was a dream for me. Because everything needed in medical exams is available here. They teach us with the fun. They conducts the game related to the study, also they provide video for learning. We enjoyed in the class. They take moc test on all the topics so we can answer all the question asked in the exam. I passed the exam with good scores only because of IIB. Teachers in IIB are very patient and co-operative. They cleared my doubts everytime. Atlast, I want to thanks my parents and whole IIB team.

Vedant Balaji Patil
NEET Score: 655, Bio Score: 345
Hi friends, I am Vedant Balaji Patil. I am from muthkhed. My father, Balaji Patil is a police constable. My mother Vandana Patil is a housewife. When I decided to take  admission in 11 th std that time there were more than 1/5 th part of the seats of IIB. That time I decided to join an IIB Institute. At starting, I didn't thoughtof to take admission in one of the top colleges. But then teachers said that you will also be eligible to take admissionin the top colleges, then I decided to keep study and score good. The special thing in IIB are their tricks. Examples are the most important fact in biology. Name of some examples are very difficult but the tricks they taughtwere very helpful to understand and so easy to solve that examples. After scoring good marks in exams I came to know that I will get admission in one of the top colleges. My success credit goes to the IIB. Thank you IIB.

Vedanti Shendge
NEET Score: 585, Bio Score: 330
Hello everyone, I am Vedanti Shendge. I scored 585 marks in NEET 2019 exam. When I was in 8 th std, I decided to take a bio. Because in my family there was not a single doctor. So, I wanted to become a first doctor in my family. To serve for our society is my dream. In 11th std. I decided to join IIB because it was the only institute with the best results. Along with the studies, I think morals and ethics are more important in our life. Because this two things helps to being a expert and successful person. IIB institute helps to develop this personality. IIB staff is disciplined, well behaving and they follow all the rules. As we all know in NEET, 50% weightage is of bio and this is a first tie break to decide your score. Your ranking score decides in which medical college you will get admission. That's why to get good medical college you have  to score top marks in the biology. For this, you have to choose the right institute because hard work in the right direction gives the success.