Becoming a medical practitioner or a successful doctor is a dream for many Indian students. So, to make this dream come true, students must appear for the National Eligibility cum Entrance Test (NEET), one of the most prestigious medical entrance exams in the country. Every year lakhs of students register for this National Eligibility cum Entrance Test (NEET) to get admission into the top medical colleges in India.
Furthermore, according to a report, more than 15.94 lakh students enrolled for the NEET exam in 2021, and this number is sure to increase in 2022. However, cracking the NEET exam is a matter of tremendous dedication, hard work, consistency, and focus, where only a handful of aspirants manage to score 600+ marks in this examination.
Tips for scoring 600+ marks in your upcoming NEET Exam
While scoring 600+ marks in NEET is challenging, it is not impossible or unattainable. With commitment, proper planning and the determination to accomplish your set goals, you will undoubtedly tread on a path that leads to your success.
Here are some valuable tips you can follow to obtain a score of 600+ in your NEET examination:
● Understand the NEET exam pattern
Before beginning your NEET exam preparations, it is crucial to understand the exam pattern and mark distribution system. Furthermore, aiming for a 600+ score in NEET implies that you must solve at least 150 questions out of 180 without leaving any scope of negative marking due to incorrect answers.
● Plan effective revision timetable
A dream is no less than a fantasy without an accurate revision plan. So to get a score of 600+ marks in your NEET exam, students must plan a practical timetable for their exam preparation. In addition, planning and creating a study timetable can help you divide your syllabus and give equal time to all subjects.
● Appear for online mock tests
Undertaking online mock examinations and routine tests is an excellent way to prepare for your NEET exam. These mock tests provide the best guidance for NEET while boosting your self-confidence and allowing you to revise and remap your preparation strategies based on your test performance.
● Sharpen your time management skills
NEET is a time-bound test as students need to answer maximum questions in just 3 hours. Also, as scoring 600+ in the NEET examination demands answering around 150 questions correctly (without any negative marking), you should remain ready to race against time.
● Solve previous year NEET question papers
Solving previous years' NEET question papers and examining their patterns is crucial when you aspire to score 600+ in this medical entrance examination. Practicing and solving previous questions will give you better insights into what questions might come in the exam and also help you improve your time management skills.
● Maintain a healthy diet
NEET aspirants should remain healthy while facing the test. So to ensure that you give your exam with concentration, you must strictly follow a healthy diet that can boost your mental and physical fitness.
● Revise your syllabus regularly
You might have heard a million times that consistent practice makes you perfect. This saying is 100% true with your NEET preparations, and regular revision of the important topics is essential to score 600+ marks in your NEET exam.
The bottom line
Commitment, dedication to excellence, and a disciplined study routine are the principal keys that will assist you in clearing your NEET exam with a 600+ score. IIB,the best medical coaching in India can help NEET aspirants with our comprehensive pedagogy and learning materials to help them accomplish all their set goals.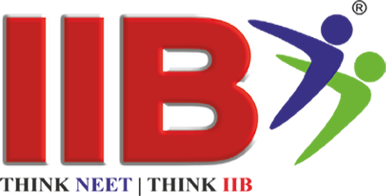 "Empowering_Nation_Through_Education"
"Think_NEET_Think_IIB"
"DigitalIndia_DigitalIIB"