NEET is one of the top-level medical entrance examinations, and cracking it in the first attempt is no joke. Every year, thousands of medical science aspirants prepare to secure a higher rank in the exam tediously. Therefore, the competition is too much. Without external help, self-preparation won't get you the results you wish to get. Coaching institutions like Ideal Institute of Biology (IIB), Maharashtra, help you find your true potential, guide you strategically, and offer you guaranteed academic success. Therefore, enroll yourself atIIB to get best preparation for NEET and secure your future.
Why should I join IIB?
Here are the top advantages you get when you join IIB.
Both regular classes & online distance programs developed by India's top NEET trainers
IIB medical coaching institute offers NEET Classes in Nanded & Latur conducted by trained faculty who will help you understand every subject & medical concept thoroughly and guarantee sure shot success in NEET exams. Students can also join the distance program and get the same advantages. 
Easy to grasp in-depth discussion of subjects
IIB believes in a simple way of learning that helps students understand every subject from a basic level. The well-designed and well-structured study plan helps students revise the concepts themselves effortlessly after the classes.
Student analysis and mock tests to stay ahead of other students
Revising the last ten years' question papers and practice sheets help students to improve their test-taking skills. Besides, tests conducted in the institution help students realize the gaps in their preparation, and feedback from teachers help them cover those gaps before finally sitting for NEET exams.
Individual attention, student-friendly faculty to guide you through the learning process
A personalized individual approach by expert faculty helps every student work on their weaker topics and increase their chances of getting better on them with the help of the professionals. The more time you spend at IIB coaching classes, the more you learn and gain confidence.
High-quality study materials and elaborate lessons that you can revise quickly
Books are available on the official website of IIB, and students can buy them easily from there. Besides, every concept is explained by the qualified faculty through engaging lessons, and study material is also provided. To give students a comprehensive understanding of the subjects and theories, IIB faculty uses simple techniques so that students can learn more in less time.
Clarification of doubts 24×7, whenever you are stuck
Instant doubt clearing by the professional teachers during and after classes is another reason why you should enroll at IIB to get best Preparation for NEET. With the help of an institution like this, your exam preparation won't be stressful or confusing. So hurry up! With the NEET exam right ahead in September 2020, start preparing for this year or next year with confidence. IIB experts will be there every step of the way to give you the knowledge and assurance that you might require while preparing alone.
Lastly, helping students achieve their dream of becoming successful doctors since 1999, IIB has more than 13 years of experience, and many satisfied students vouch for the unmatchable track record that IIB has. Besides, keeping both time and affordability in mind, the courses are short, ranging from 1-2 years. Pay only 24,000 rupees for each course to prepare for the NEET exam, and secure a rich future.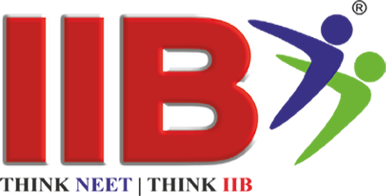 "Empowering_Nation_through_Education"
"Think_NEET_Think_IIB"
"Digital India_Digital IIB"