Aspiring for top scores in your NEET Exam in Maharashtra? Your research may end here; IIB is one of the best institutes for NEET in Maharashtra, fulfilling every aspect required for a student to secure a good position in the prominent exam.
Factors that contribute to making IIB the best institute for NEET in Maharashtra
1. Study Materials of the highest quality
Choosing the appropriate study material for the NEET test might be challenging. You may, however, pick the correct one with the support of professors and internet professional advice at IIB. Experienced faculty helps students find out which book they used according to the student's understanding. Also, look over the interviews of different applicants who took the NEET Exam to understand their preparation method. To increase your speed and accuracy, teachers create study notes for NEET students and personally guide them to solve previous year's question papers and take mock exams. IIB has an incomparable intellectual group of teachers with an outstanding combination of proven track records, experience, qualifications, and intellect needed to succeed in comprehensive school education.
2. Devoted exclusively for NEET Preparation
There are coaching institutes providing preparation for diverse exams, and therefore most of the time, they lack in the quality of studies due to high pressure and uncountable students. Further, in the realm of medical coaching, India has a number of well-known figures. However, there is a hitch! We are frequently lured to huge brands and invest significant money in them, even though many other similar coaching institutions give superior assistance. IIB's main concentration is on medical students, which makes for an excellent learning environment.
3. Correct Guidance and Motivation
What is actually important is having a positive attitude.
Your mindset determines the efficiency of your learning process. It will not help you learn if you have a bad attitude and constantly tell yourself that you can't do it. An optimistic attitude and guidance at IIB will make things easier. When you begin to think positively, your brain will become more creative and focused. You'll feel less nervous and more receptive to new ideas if you have the appropriate mentality.
Despite all of the preparation advice and techniques, aspirants continue to make errors. IIB helps students in avoiding such mistakes when studying for the NEET:
Follow the Timetable: Faculty members always stick to a predetermined timetable and goal established for the test.
Importance of NCERT: Since NCERT textbooks account for 70% of the questions, faculty personally ensure that students have completed all of the NCERT books.
Choosing the Correct Books and Avoiding Ignoring Subjects: Aspirants should avoid studying too many books at once since they may become confused and sabotage their NEET preparation. When it comes to competitive examinations like NEET, applicants should make sure that they cover every topic on the curriculum.
For your preparation, IIB has branches for NEET Classes in Nanded and Latur that provide training and assistance to local students to help them succeed in competitive exams. They improve student preparation, and NEET candidates can enroll in our full-time NEET coaching courses at their facilities or in our online NEET preparation tutoring. "Learning is living life" –is the motto of IIB. The institute believes that learning is a part of life, a continuous process throughout your existence.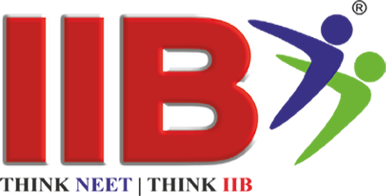 "Empowering_Nation_Through_Education"
"Think_NEET_Think_IIB"
"DigitalIndia_DigitalIIB"