NEET is a challenging entrance exam for medical students. Aspirants can get help from coaching institutes to pass this medical entrance test. Owing to the ongoing global pandemic, many of these educational institutions have had to place their classes on hold. The best institute who is still thriving for providing students education is the Ideal Institute of Biology (IIB). For students who are unable to travel to the IIB branches in Latur and Nanded, the IIB offers a Distance Learning Mode too. 
What is so great about IIB?
The Ideal Institute of Biology (IIB) is known as one of Maharashtra's best medical coaching institutes.
IIB has already assisted many students in passing the medical entrance exam and achieving their dreams since 1999. Students are taught by faculty with more than 15 years of experience in the classroom. Over 15,000 medical aspirants have had their careers influenced by the institute to date. IIB is known for its innovative teaching approach, which focuses on teaching students in a way that helps them to learn more in less time and maintain classroom concepts for longer periods of time.
Merit takes precedence over all other factors at IIB. It runs a program called IIB Quick to provide NEET/AIIMS training to talented students from all walks of life. Each year, the IIB Quick program aims to provide free coaching to about 1000 students.
Even so, the institute has grown in popularity across the region, attracting the attention of a large number of medical students. IIB agreed to deliver the courses online in order to support aspirants around the country and also because of the current state of education during the pandemic.
About IIBs Online Classes
The IIB has been researching the test trends, difficulty levels, and question styles of each medical entrance exam for many years. Every year, they plan the best course for students, concentrating on performance through careful management. They have successfully implemented insightful knowledge and acceptance as a result of this experience, which will assist us in properly preparing our students. All of the students who have grasped their goals and succeeded in getting into medical schools or faced adversity speak highly about IIB as the best online classes for NEET.
IIB's Online Courses offer a range of advantages.
Aside from the highly qualified faculty and carefully planned teaching methods honed over several years of experience, IIB has below advantages:
Experienced professors to teach students the most efficient learning strategies for recalling topics quickly.
Students may take online assessments, evaluate their findings, and identify areas that require further attention. 
Students can clear their concerns and study without delay and with a clear mind because qualified faculty are available. 
Even in the midst of a pandemic, online education is available. 
Conclusion
Students who wish to commit their studies to the whole week cannot travel to coaching centers they can opt for IIB's Online Classes. Transportation can be challenging for many NEET aspirants who live in villages and small towns. To resolve all of these issues, IIB started the best online NEET courses, providing digital learning programs that allow students to complete their NEET training while sitting at home. IIB assists students who aspire to crack NEET and attend a prestigious medical school.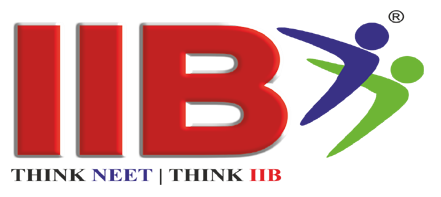 "Empowering_Nation_Through_Education"
"Think_NEET_Think_IIB"
"DigitalIndia_DigitalIIB"