Wanting to land at the best institute for preparing NEET in Maharashtra but failed to find any? Here's the solution to all your problems. Enroll yourself at IIB one of the Top Online NEET Coaching Institutein Maharashtra to get excellent guidance from the best faculty in the country. IIB is one of the best coaching institutes for medical aspirants to clear competitive exams like NEET. It is a pioneer and one-of-its-kind establishment in Maharashtra that exclusively provides medical coaching.
Everything you need to know about Ideal Institute of Biology
The Ideal Institute of Biology (IIB) has its branches in Latur and Nanded and provides top coaching for NEET to assist students in their dream of clearing the NEET exam. IIB is not only limited to the coaching institute, but it also offers coaching via distance learning mode so that not only the students of Maharashtra but students from all over the country can get access to their impeccable teaching methodologies. IIB also has an online test series so that the students can study at home and assess their preparation.
Teachers and Teaching Methodology of IIB
Here, students learn under the directions of experts. These experts help students learn something new every day and employ smart learning techniques to tackle problems. The experienced teachers of this NEET coaching institute have shaped the career and life of more than 15000 successful medical aspirants since 1999. The staff here has high intellectual thinking and a higher vision for students and the society we live in.
We ensure that each student is given equal importance and time so that he/she enjoys learning and understands the syllabus of NEET. Our aim is to impart confidence to the students so that they can bridge the line between preparation and academic success.
IIB precisely follow unique strategies in their educational process and continuously try to evolve the simplest techniques that allow students to learn more in less time and remember concepts for a longer time. Institute treat students fairly and are always ready to help them with career guidance and learnings.
Quality of Study
IIB ensures that our NEET coaching classes are reachable to each student as sometimes students find it physically unable to be at the coaching centre to attend the classes; thus, IIB also provide the coaching through distance learning mode. The quality of lessons are the same for both online and offline classes. For NEET, you need a detailed study of every domain, and IIB ensures the same for all of their students. 
Vision and Mission
IIB is one of the top NEET coaching institute in Maharashtra. Our aim is not only to produce excellent doctors with in-depth knowledge about the subject but also to ensure that they are mentally and physically stronger with the vision to serve society for the betterment, not only in terms of healthcare but also for other societal factors. We always focus on our students so that they can develop a positive attitude towards life while gaining knowledge about the subject. The primary aim is to ensure an overall holistic development for aspirants.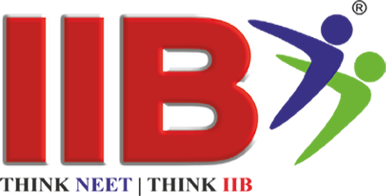 "Empowering_Nation_through_Education"
"Think_NEET_Think_IIB"
"Digital India_Digital IIB"