Students are well aware of the things which have to be followed for their NEET Exam preparation. They need to follow the syllabus, they should be giving mock test regularly, they should eat right, clear their doubts are few of the things that they have to consider. But how many students know what to avoid while preparing for the medical entrance examination. Here are some of the important things which students need to avoid while focussing on the preparation of the NEET Examination.
Avoid Procrastination
Procrastination is one of 'THE' things that the students have to avoid by all means. Procrastination will only add on to the stress in NEET Exam Preparation. Do not leave things for tomorrow, the student should be very proactive in finishing the topics. Completing the assignments on time and should stick to the study plan students have made. Procrastination kills productivity.
Avoid Excessive Television and Social Media
Although it is necessary to take a regular break from the studies, at the same time students should avoid overdoing it. Binge-watching the series is a big NO for NEET Exam preparation. With the popularity of online streaming channels, it is very easy for students to get distracted and avoid studying. Social Media also plays a very important role in diverting the student's attention while studying, it is like a whirlpool once you go inside, it isn't very easy to get out. Hence, students and parents both have to be careful while indulging in television and social media.
Avoid Negative Thoughts
It is understandable that NEET exam preparation is very cumbersome and at times, challenging. But these things should not let the students affect their mental health and go into negative thought. Negative Thoughts like 'I won't be able to do it', 'I will not pass the entrance examination' should not come to the mind of the students. You should stay motivated and give the best shot you can while preparing for the examination.
Avoid studying for a longer duration
Students should avoid studying for long hours at a stretch. They should take a regular break from their NEET exam preparation to clear their mind. Research has shown that a break is required after every 45 minutes or one hour of continuous study. Taking a break will help in increasing the productivity.
Avoid focusing on Quantity
It is not important the number of topics the student has completed, what is more, important is how much of these they really understood. Students should focus more on quality rather than the quantity of the preparation. During the examination quality, preparation will yield positive results.
Ideal Institute of Biology (IIB) is considered to give the best Medical coaching in India. IIB boast of getting more than 15000 medical aspirants to get admission in reputed colleges. With the help of experienced faculty, who has the experience of more than 13 years in teaching the medical aspirants, IIB has groomed their students well for the NEET examination. IIB has NEET classes in Latur and Nanded.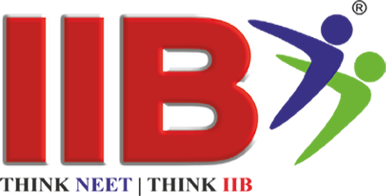 "Empowering_Nation_Through_Education"
"Think_NEET_Think_IIB"