If you dream of becoming a doctor, you might already know that preparing for medical entrance exams is not a matter of joke. To crack the exams like NEET, students must work hard and study strategically. Although every medical aspirant has a way of preparing for entrance exams, self-study is not always sufficient. Top NEET coaching centres specialize in developing students for difficult competitive exams like NEET with their practical & result-oriented approach.
If you are looking for the best medical coaching centers in Maharashtra, IIB (Ideal Institute of Biology) is one of the top institutions that put a student miles ahead of others. The easy to understand theoretical and practical study patterns, interactive & individual student-oriented classes, and support from unmatched faculty makes it stand apart.
Fool-proof study plan with IIB to ace medical entrance exams
Offering best NEET Classes in Nanded, Maharashtra, IIB has been training aspirants for over 20 years and has more than 15000 successful medical aspirants who are now thriving in the medical field. As NEET's syllabus is vast, students often get overwhelmed, and it becomes difficult to understand every concept before entrance exams. By joining a coaching institute like IIB, students can prepare for the competitive exams in a stress-free manner and cover the syllabus better.
Why join the top coaching center for NEET preparations?
Starting from the syllabus of NEET, to examination pattern, mock tests, and advanced study material, you can have it all when you join a coaching institute. IIB provides NEET study material to the students right in the beginning so that exam preparations become easy. Besides, this is not the only advantage that you will get. Have a look at the benefits of joining one of the top NEET coaching centres.
Flexible class timings & distance learning programs.
Don't worry if you live outside Maharashtra, or do not want to attend classes in Nanded or Latur; by joining distance programs offered in IIB, you can get the same support from their facility and excel in NEET exams effortlessly.
Save time with strategic study.
Making your study plan, finding basic questions & answers, is time-consuming and takes up a lot of your energy. By joining a coaching center, you can focus better on the concept you need to learn and complete the syllabus much faster confidently.
Trained & qualified teachers.
With the experience of over 15 years and expert knowledge in medical fields, the unmatched faculty of a coaching center like IIB guarantees that the students get the understanding of the medical concepts right from the very basics to more complicated theories clearly.
Affordable study solution.
The NEET course fees in IIB are 24000 rupees for 11th and 12th graders and NEET repeaters. The courses generally range from one to two years only – that is a bonus.
Teachers in IIB are always ready to clear the doubts of students. Email and chat facilities are also available for an instant doubt-clearing anytime.
Get comprehensive study materials, books, and test series.
The top class study materials at IIB help students study at their own pace at home, and video classes are also available for students studying in distance courses.
Final Word
Lastly, with the above-listed benefits, it is clear that joining online coaching is way better than preparing yourself for medical entrance exams. Join the Ideal Institute of Biology for optimum preparation and get a step closer to securing a seat in your dream medical college!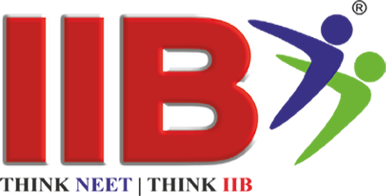 "Empowering_Nation_through_Education"
"Think_NEET_Think_IIB"
"Digital India_Digital IIB"