Medical students study very hard around the clock every day of the year to clear tough competitive exams such as NEET, AIIMS, JIPMER, and so on. They have the potential and zeal to ace these exams and what they need is the right guidance, which can help them focus all their energy productively and study smartly. Ideal Institute of Biology (IIB) is considered the Best Coaching for Medical Exam in India, which provideseffective tips for the preparation of NEET. It consists of dedicated and brilliant teachers with resourceful and updated content obtained from years of assessment and analysis of NEET question patterns.
This excellent coaching is situated in Maharashtra with two branches, one in Nanded and another in Latur. The subject experts solve the doubts and problems of every student by teaching strategies and memorization techniques. Our vast experience and knowledge benefited many medical students and helped them take the first successful step towards their career.
But despite these tenuous efforts, students often need extra motivation and tips to study harder.
How to Study for NEET In 1 Year
If you have not studied hard until now, don't worry. You still have time, and if you follow these effective tips for the preparation of NEET, you will surely be a step ahead of everyone.
Be consistent in your efforts
You should maintain a good pace throughout the year. It should not happen that you are working very hard for a few months by studying 12 to 16 hours a day, but you fall back and become lazy for the next month. Even if you study 6 hours a day, you should be able to maintain that consistency throughout the year. Your schedule and effort should be target oriented.
Focus is important
Students should be clear on what is to be prioritized. Divide your subjects and focus more on the weak areas. Working on your strengths will not do you more good than improving the weak ones.
Make a strategy
Don't study at random. It will not be very effective. Making steps and rules to study every day will help you more. Make a strategy on what you have to study every day. Try to understand which subject should get more attention as per the marking strategy of the exam. You should focus on topics that will gain you more marks than studying hard topics that can give fewer results. Divide your subjects according to your timetable and work meticulously as per your plan. Revise the subjects as many times as you can. This strategy will be essential in the last few days before the exams.
Consult your teacher
While studying, you may come across a conflicting or confusing topic with different results. In this situation, it is better that you consult your teachers and take the help of coaching materials and solve the dilemma as soon as you can. Try to clear your confusion before the exams with the experts so that your concepts are clear when you take the exam.
Make notes and understand tricks.
Make handwritten notes for every subject and topic. There are short and important tricks for some hard concepts. Write them down as well in a separate notebook. This will save a lot of time and reduce pressure just before the exam.
Revise and clear your doubts regularly.
Make plans to revise every topic at regular intervals and always clear your doubts with the help of teachers.
Incorporate these effective tips while preparing for NEET and focus more on clearing the basic concepts. Remember, reading right is better than reading more. All the best!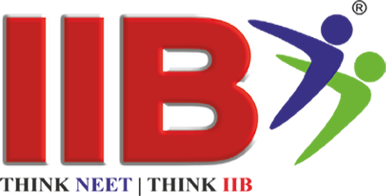 "Empowering_Nation_through_Education"
"Think_NEET_Think_IIB"
"Digital India_Digital IIB"