The NEET exam is a prerequisite for those interested in pursuing a profession in medicine. Understanding physics principles and understanding all of the numbers for the NEET is complex. However, physics classes in Latur can make the process simple. When searching for answers to queries about questions in papers, this unit is the most sought after. In physics, there is an emphasis on the concepts and numerical aspects of science.
Preparation Tips for Physics in NEET
Here are some tactics that you can incorporate into your study routine along with IIB's physics classes for NEET to help you better prepare for the exam and, in particular, to earn a decent score on NEET Physics questions:
Collect pertinent information
The first step in the preparation process is to gather relevant information and syllabus. In this endeavor, you can enlist the assistance of your seniors and mentors so that you don't end up buying a bunch of books that don't offer much value to your preparation. IIB offers information, study notes and books from reliable sources.
Make sure your ideas are clear
Significant physics concepts and micro-concepts are crucial in answering exam questions. As a result, the best way to prepare for the NEET is to take physics classes in Latur to help comprehend these ideas. You cannot thoroughly prepare for the NEET if your concepts are not clear. Identify the most critical topics, create a timeline to cover them in the time allotted, and begin your preparation!
Solve old question papers and practice tests
Previous years' question papers can provide valuable insight into the paper pattern.
Reviewing questions from reference materials, mock tests, and previous year question papers makes it easier to understand problems, relieves exam stress, and boosts confidence for the final exam. Best coaching institute for medical online and offline mock examinations provides a comprehensive NEET reference for Physics.
Determine what topics hold more weightage
It is also important that students put more emphasis on important topics. NEET physics preparation necessitates candidates' mastery of themes that bear more weightage than others. When you solve previous year's question papers, you will get an idea of the important topics.
Here are some important topics with their weightage:
Modern Physics – 24 marks
Magnetic Effect of Current and Magnetism – 20 marks
Properties of Matter – 12 marks
Revise formulae and derivations
Continuous revision helps you remember things by keeping them fresh in your mind and making them easier to recollect throughout the exam. Formulae and derivations are a prominent part of physics. IIB physics classes for NEET have the most straightforward approach to achieve this by making a list of essential equations and revising and memorizing them every day to improve your score.
Why choose Physics Classes in Latur over Self-Studying?
If you're having trouble in physics, the coaching institute's mentors can help you right away. You'll have to hunt up answers on the internet or ask friends and professors for aid if you're doing self-study.
You will be learning in coaching institutes with other NEET hopefuls who are just as motivated and passionate as you are. It gives you a competitive advantage in your preparation. IIB, the best coaching institute for medical, offers a timetable and schedule to help you stay on track without missing out on any important topic.
Do not neglect physics if you wish to improve your grades. You can achieve your target ranking and continue the degree of your choice with the correct preparation method and appropriate study material.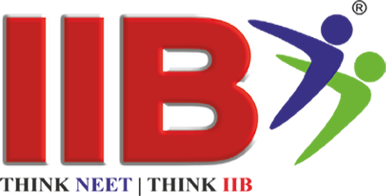 "Empowering_Nation_Through_Education"
"Think_NEET_Think_IIB"
"DigitalIndia_DigitalIIB"