NEET is considered one of the toughest exams in India. But with proper dedication and hard work, there's nothing a student cannot achieve. To get the best results, obviously, the best coaching for NEET will help, but you need to have certain personality traits along with it. Here is a list of a few. 
Optimistic approach: 
No matter what, you should always believe in the strategy you follow to crack your examination. The slightest doubt on the approach can lead to serious distraction. Hence make sure you have planned out the best strategy.  Your aim should be higher to secure a decent rank in NEET, not just to clear the cut-off. Ready your mind-set to tackle any kind of setbacks in the process until you reach your goal.
Focus on your aim: 
During preparations, you have to deal with numerous distractions, temptations, and setbacks that will hold you down. Some of them could be the Internet, shows, movies, weddings, parties, personal problems, etc. Try to avoid all these things. They will consume a lot of valuable time and energy that you could have channelized into your preparations for NEET. Nothing should come between you and your aim.
Discipline and Regularity:
This is the most important trait that the majority of NEET candidates lack. Even after making a schedule regarding time management and study plan, most of the candidates fail to maintain it after a few weeks. By doing this, you are wasting all your previous efforts. The reason for such a situation is the lack of punctuality. You should try your level best to stick to the schedule. The schedule should not be too rigid; possible modifications should be allowed to make i.e., the schedule should be flexible.
Self-Awareness:
You should be aware of your strengths and weaknesses. Recognizing your strength and weakness will help you in focusing on everything without wasting any time. You should not ignore your liabilities, or else that can turn out a serious problem in the future. List down your shortcomings and give regular time until you understand them. There should not be any kind of setbacks that will drag you down in the preparations for NEET. So it is better to tackle them early.
Smart and efficient work: 
The whole point of preparation for NEET is accumulating a lot in a significantly less period. You should know the way to avoid wasting your time unnecessarily. There are several reference books and study materials flooded in the market. Try to be efficient in the process of choosing the right books to save you valuable time. If you are not getting any output despite putting in several hours, then there is something wrong with your approach. Try taking help from the best coaching for NEET to change your strategy.
Patience:
Patience is a virtue; it is one of the most crucial traits required to succeed even for NEET candidates. At times you may not get the result you have expected in the test series. Here you just have to be patient and focus on where you can improve. All those hours you put in developing your NEET skills will surely get results. You just have to continue it until you get them.
You can also take the help of the Best Coaching Institute for Medical who will take care of your NEET Preparation. One such institute is IIB.
Enroll Now. Hurry!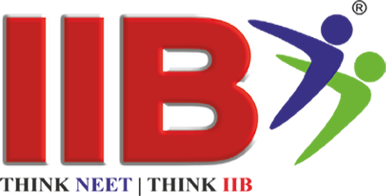 "Empowering_Nation_Through_Education"
"Think_NEET_Think_IIB"
"DigitalIndia_DigitalIIB"