Every year lakhs of aspiring medical students sit for medical exams such as NEET, AIIMS and JIPMER with a common goal, to crack these exams with good ranks and take admission in the best medical colleges of our country. The number of candidates appearing in these exams is rising exponentially, and the number of seats is much lower than the number of aspirants. In such a scenario, there is cut-throat competition for this limited number of seats in prestigious medical colleges. With a coaching institute, you get proper guidance for your preparation along with excellent study material. If you are searching for a perfect online class for NEET, then your search ends here with one of the best online classes for NEET in Nanded.
Ideal Institute of Biology in Nanded
Possessing an experience of more than 20 years, IIB is a name to look out for, while looking for best NEET coaching classes in Nanded. IIB was started in 1999 to help medical aspirants who need the right guidance and direction. Since its inception, it has helped more than 15000 students get admission in the best medical colleges in India.
The instructors at IIB are result oriented and experts in their respective fields. They use the simplest and most efficient learning techniques so that students can learn more in less time. IIB's online coaching is known to be one of the best coaching for NEET, AIIMS and JIPMER.
Need for Online Classes
Not everyone is fortunate enough to have suitable and reliable medical coaching classes in their proximity, and sometimes due to unavoidable circumstances, they are unable to attend physical classes.
But why should they be denied the benefits that come along with good medical coaching? Online medical coaching is a boon for them. In online medical coaching, you can get all the benefits of regular coaching from the comfort of your home.
You get access to best quality instructors and study material along with online practice tests for regularly assessing yourself. This will take you closer to your dream of studying in one of the best medical colleges.
Online classes at IIB
With the help of online classes at IIB students from all over the country can take advantage of the impeccable training provided at IIB and make their dreams come true from the comfort of their home.
Students going for online classes can access one of the best study materials specially designed by IIB experts keeping in mind all the current trends in various medical exams. Also, they get access to online test series, which will help them in regularly assessing themselves and accordingly make changes in their preparation strategy. All these things combined make IIB one of the best online classes for NEET in Nanded.
If you are serious about your medical entrance exam preparation, you should choose one of the best in the field of medical coaching and IIB is indeed one of the best. By choosing IIB, you can be assured of the best guidance from experts.
Your hard work and dedication combined with the unique pedagogy and excellent resources provided by IIB can prove to be beneficial for giving a jump start to your career as a medical professional. With IIB, you can make your dreams of studying in prestigious medical colleges come true.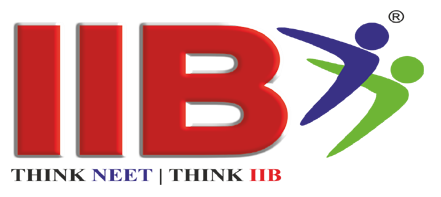 "Empowering_Nation_Through_Education"
"Think_NEET_Think_IIB"
"DigitalIndia_DigitalIIB"