The National Eligibility –cum-Entrance Test (NEET) is one of the toughest medical exams in the world. More than 10 lakh students apply every year and only a selected few make it to the best medical colleges in India. So if your dream is to one day get into the best medical institute how do you prepare for the examinations? Here's a comprehensive list of tips that you need to follow to ensure that you make it to the top.
Best Tips To Prepare For NEET
Pay Attention
While joining a coaching institute will definitely help you on your journey toward ranking in NEET you need to start preparing from school. Its important to pay attention especially to subjects like Physics, Chemistry, Biology and Botany.
2. Make A Schedule For Yourself
Only the very few dedicated individuals who are willing to put in the hard work during their preparations make it to the top of the lists. In our pursuit of becoming the best medical coaching in India we have spoken to several of our students who have excelled in NEET and asked them to list down their tips. All of them had one thing in common. All of them worked of a very rigorous schedule that they stuck too.
3. Give Yourself Plenty Of Break Time
Studying for NEET or anything other competitive exams does not have to mean a life time of having your nose buried in books. To be able to fully concentrate to the coaching and the lessons, you have to be fresh of body and mind. Students that regularly take a few hours break throughout the day to pursue their hobbies are more likely to achieve better scores as their minds are refreshed to soak in the lessons they will be going to hear. It has also been observed that students that have a healthy exercise regimen also perform well on test. We don't mean you need to hit the gym and bulk up, but you do need some form of daily exercise in your life.
4. Join The Best Medical Coaching In India
One of the advantages of joining a NEET coaching centre in India is that we have been through it all. We have seen a variety of students that have had varying degrees of success and we know exactly why they have performed the way they did. When you join Ideal Institute of Biology, Nanded you are guaranteed some of the best learning experiences for NEET in India. From the class structure, to the pattern of education everything is done keeping the students priorities and importance in mind.
Conclusion
If you have a proper plan in place and the support system of the best NEET coaching institute in India then it can be very easy for you to do well in the exam in spite of all the obstacles. IIB, Nanded is one such centre that provides the best medical coaching in India. If you're looking for a place to prepare for NEET, get in touch with us today!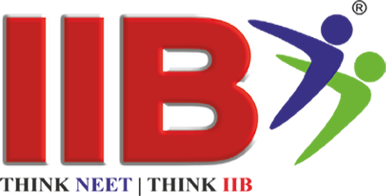 "Empowering Nation through Education"
"Think NEET Think IIB"