Competitive exams like NEET, AIIMS, and JIPMER require rigorous practice and exceptional guidance. These exams are crucial for all medical aspirants. A good rank in these exams can help them get into top medical institutes and lay the groundwork for a fulfilling medical career. However, education as a whole has had to face several setbacks due to the current global scenario. Despite the ongoing pandemic, students shouldn't have to suffer! IIB offers NEET preparation online classes so that learning can continue.
Here's what the Ideal Institute of Biology (IIB) can do
IIB, formed in the year 1999, is revered by many medical students because it provides the best medical coaching in India. A pioneer in medical coaching, IIB welcomes students from all over Maharashtra and prepares them for important medical competitive exams like AIIMS, NEET, and JIPMER. Its unique pedagogy has pushed its students towards their dreams, making IIB the best coaching institute for medical entrance preparations.
Online classes
Even in uncertain and unprecedented times like these, IIB has found a way to impart the best education to all those students working hard for a successful medical professional. The coaching institute conducts NEET preparation online classes with as much zeal and vigor as their regular offline classes. All the essential aspects of offline courses have been replicated in the online format for the best results.
These online classes are another step towards pushing the boundaries of coaching education in the medical field. Opting for the online courses will ensure that students are always a step ahead of their peers, irrespective of the global scenario.
Better insights on the exam
Students will receive necessary information about NEET and Biology so that they gain a better understanding of what they're facing. The fact that the course is taught over an online platform ensures that education can continue even if more lockdowns are imposed in the future. Students can keep learning from the safety of their homes without compromising their health or education. Even parents won't have to worry about the safety of their children.
Online tests
Apart from learning online, students can also practice hard through the exciting online test series facility. Every medical student knows that constant practice is the key to cracking the competitive examinations. The online test series facility will definitely help students. IIB understands the importance of guidance from teachers for doubt clearance and otherwise. That's why the institute has an exclusive helpline for students to get doubts cleared from experienced faculty members.
Why choose IIB?
All in one, IIB continues to push the boundaries when it comes to delivering excellent education through the simplest and most unique techniques. While cracking medical examinations like AIIMS, NEET, JIPMER is a challenging task, with IIB's NEET preparation online classes, it gets easier.
IIB doesn't merely teach from a place of experience or knowledge. It is also a place of infinite wisdom and razor-sharp instincts. Even after 20 years, it continues to lead the way in pedagogy or training material when it comes to medical coaching. Students of IIB not only pass their medical entrance examinations with flying colors, but they also thrive in their professional lives because of a strong understanding of fundamental concepts.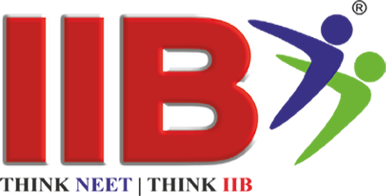 "Empowering_Nation_through_Education"
"Think_NEET_Think_IIB"
"Digital India_Digital IIB"