Planned preparation is the most crucial thing if you want to clear a competitive medical exam like NEET. A strategic study plan and in-depth knowledge of the subjects help students to excel in exams like this with confidence. However, medical science is a tough field, and preparing alone can be stressful. So why not join a coaching class designed for medical aspirants and learn from the experts? With the Ideal Institute of Biology (IIB) in Nanded & Latur, the most preferred options for students seeking NEET coaching classes in Kinwator nearby areas, candidates get personal guidance, detailed lessons, and well-researched study materials that guarantee them academic success.
Advantages of joining medical coaching centers
Are you searching for the best coaching institute for medical entrance exams in Kinwat or nearby cities? You will be happy to know that your dream of becoming a doctor is not far from reality with the assistance of medical coaching institutions like IIB here. How? Let's talk about the benefits you will get by joining this coaching institute.
Experienced faculty
IIB's team of highly-skilled teachers ensure that every student gains a thorough knowledge of the subject in a simple way. Focusing on individual students, their strengths and weaknesses, the expert faculty makes sure every student is 100% competent and confident before the exams. IIB's faculty offers a result-oriented study structure that ensures success in medical careers.
Student-friendly courses
IIB offers courses for 11 & 12 class students as well as NEET repeaters. The time duration ranges from 1 to 2 years. Besides, the institution conducts regular tests, and students get study materials for preparation. The best thing is, parents or students receive their results through SMSs. Besides, the courses are affordable and students have to pay 24,000.00 rupees for each course. A crash course of the NEET exam in only 8000 rupees will be available soon for aspirants. Further, online distance medical courses are also available for students living outside Maharashtra.
Calculated classes and encouragement
For medical entrance exams like NEET, JIPMER, and AIIMS, research and quality study is vital. Therefore, the best options for those seeking NEET Coaching Classes, like IIB, focuses on a systematic learning approach. Besides clarifying students' doubts, the expert faculty make sure that the students learn everything they need to, which includes solving the question papers of previous years. With a strategic study plan, students get self-assurance before they sit on the medical entrance exams.
Superb track record
Providing excellent educational assistance to aspirants in the medical fields, IIB aims at enlightening and empowering students. With the help of friendly teachers and a healthy study environment, many students of the IIB coaching center have joined top medical colleges in India for more than the last 13 years. Additionally, as one of the most prestigious options for those seeking NEET coaching classes, IIB faculty understands the need for simple learning methods. Thus, by offering a basic level understanding of subjects, they strive to produce refined doctors who have the root knowledge of medical concepts.
To conclude, with the challenges growing in the medical fields working tirelessly without a proper strategy can be useless. With an expert teacher by your side, you can get a smart preparation strategy that can help you to crack the NEET exam easily. Therefore, connect to an institution that can be your guide and study burden-free. At present, with the COVID-19 pandemic, exams are all postponed. But you can utilize this time by preparing yourself by going through previous years' papers, doing some research on exam patterns and coaching centers, and getting registered in a coaching center you want to join soon.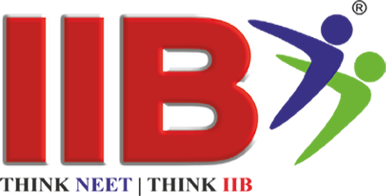 "Empowering_Nation_through_Education"
"Think_NEET_Think_IIB"
"Digital India_Digital IIB"