The results are here! The National Eligibility Entrance Test (NEET) exam was conducted by the National Testing Agency (NTA) in September, and the results were announced on November 1, 2021. Nearly 15,44,275 medical aspirants appeared for the exam, and a total of 8,70,075 qualified according to the NEET 2021 results.
We are proud to announce that IIBians have once again achieved great heights and have successfully turned their dreams into reality. At IIB, we offer the best medical training in Maharashtra. With established centres in Latur and Nanded, we support students with extensive study materials. Our contemporary teaching style also makes learning a simple as well as an enjoyable process.
What makes us the best?
● Quality over Quantity
We do not believe in burdening our students with massive textbooks and study materials or making them memorize everything from a book without having a clear understanding of the topics. The study material provided by our centres makes understanding medical concepts effortless and less time-consuming.
Practice Practice Practice
We believe in the phrase: practice makes perfect. And hence, we conduct regular mock tests based on a unique IIB test pattern and the actual NEET pattern. This thoroughly prepares students for the NEET and helps them familiarise themselves with the exam environment. For students who want better results, we also offer a dedicated online test series.
Unlike other coaching institutes that run classes focusing on multiple exams, we at IIB only offer courses dedicated to those who want to excel in the NEET exam.
How IIB helps NEET aspirants with supreme coaching?
At IIB, medical aspirants get to learn from some of the best in the field. Our faculty combines their vast knowledge of the subject and competitive exam patterns to deliver quality lessons. Through supreme coaching, we ensure the future doctors have an in-depth knowledge of advanced concepts, along with a firm grasp of the basics.
We also acknowledge that some topics can be difficult for some students while they're easy for others. Therefore, no matter what type of doubt students have, we ensure they understand them immediately, leaving no students behind.
Apart from imparting comprehensive syllabi knowledge, we at IIB aim to develop confidence in students to bridge the gap towards academic success. We want IIBians to not only get into their college of choice but also excel there after admission. We prepare them to be mentally and ethically stronger and have what it takes to serve society.
Our NEET 2021 Results
Here are some of the highlights of the NEET 2021 results of IIBians.
First time in history 33 IIBians (IIB students) scored 360/360 marks in Biology
132 IIBians scored 355+ marks in Biology
250 IIBians scored 350+ marks in Biology
1208 IIBians scored 300+ marks in Biology
146 IIBians scored 600+ marks in PCB (Physics, Chemistry, Biology)
611 IIBians scored 500+ marks in PCB (Physics, Chemistry, Biology)
Become an IIBian today!
If you want to crack the NEET exam and get into your desired medical course and college, you need to use the best resources you can find. IIB has been successfully increasing the number of students selected for medicine year by year. So, if you are a medical aspirant who wants to ace the NEET exam, join IIB today! Admissions are now open for NEET coaching!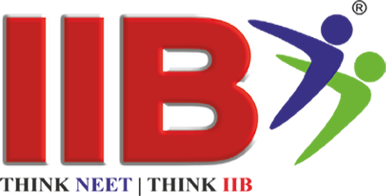 "Empowering_Nation_Through_Education"
"Think_NEET_Think_IIB"
"DigitalIndia_DigitalIIB"