In India, if you wish to pursue an undergraduate course in the medical field, admission to any medical college is only possible through an entrance examination. NEET or National Eligibility cum Entrance Test is the most significant medical entrance examination through which students attempt to gain admission in esteemed medical institutions.
Every candidate attempting the NEET entrance examination will try their best to get into the Best Coaching Institute for NEET that is available near them. IIB is one such esteemed coaching institution that focuses only on medical entrance examinations. Before making any such decision, make sure you know everything you need about the NEET examination.
Careers in MBBS
MBBS stands for Bachelor of Medicine or Bachelor of Surgery degree courses. Students possessing an MBBS degree can carry the term 'doctor' before their name. The program takes 3 to 5 years to reach completion. MBBS is a well-sought course that almost every student from the science stream wants to pursue. 
Students who crack the NEET examination and gain the minimum cut-off marks are eligible for admissions to any medical institution across the country. Once the course has commenced, students can opt for a Postgraduate degree program to reach the M.D stature. Students can also look for a job in a private hospital or government sector or start their venture. There is never a shortage of jobs in the medical industry for MBBS graduates.
How to Qualify for MBBS?
To qualify for getting admission in the MBBS course, students must achieve a required cut-off in the NEET examination. The cut-off varies for government and private medical institutions. For SC/ST/OBC categories, the minimum percentile required to qualify is 40, around 113 marks as of 2020. However, the minimum cut-off is the 50th percentile for general category students, approximately 147 marks in 2020.
MBBS Seats Available in India
A total of 1 lakh 18 thousand seats are approximately available in medical institutions throughout the country. India has a total of 562 Medical Colleges, which include 286 government colleges and 276 private medical institutions. In government medical colleges, approximately 41 thousand seats are available for MBBS. Private colleges manage to give about 35 thousand seats to medical aspirants. Other seats are acquired via other medical entrance examinations.
To conclude
If you are looking for NEET classes in Nanded, IIB is an esteemed medical coaching institution that will help you crack your NEET examination. IIB has been successful in assisting its students in the past to secure seats in good MBBS colleges. In the past four years, students from IIB have not only cleared their entrance but also secured admissions in well known medical institutions throughout the country – 
In 2017, about 843 students from IIB cracked the NEET examination, and it has only been an upward graph since.
In 2018, 1111 students from IIB secured MBBS seats through NEET.
In 2019, about 1215 students from the institute cracked the exam.
Recently, despite the pandemic and lockdowns being implemented, IIB held an online coaching program for their students, and approximately 1253 students secured MBBS seats through the NEET examination.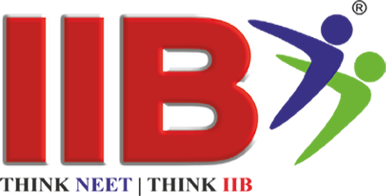 "Empowering_Nation_Through_Education"
"Think_NEET_Think_IIB"
"DigitalIndia_DigitalIIB"