On the occasion of Teacher's Day, we presented you with the second episode of the IIB Inspire series. Our esteemed guest was none other than Mr. Ranjithsinh Disale, the man who is revolutionizing teaching.
Albert Einstein said, "It is the supreme art of the teacher to awaken joy in creative expression and knowledge," but it is Mr. Ranjithsinh Disale who is turning this into reality. The winner of the Global Teachers Award 2020 was present here on Teacher's Day with IIB to share his views on the education system and inclusivity and innovation in Indian education.
Who else can be a better presence than Mr. Disale to have here on Teacher's Day to discuss the current condition of Education in India and the possibilities that lay ahead?
It all started when Mr. Disale started his teaching career in the Zilla Parishad Primary School. He witnessed that people there did not take girl education seriously, and they were married off at a young age. Another problem that he identified was that the books were not available in the local Kannada language. When challenged with these problems, Mr. Disale did what a true leader does. He paved the way to make changes, not only in the teaching methodology but also in society.
Mr. Ranjithsinh included QR codes in the books, which contained audio and video lessons, assignments, stories, and poems. He encouraged students to participate in scientific experiments and many other group activities for overall development. Not only this, he made sure that the girl students' attendance was 100% and no girl was married before the age of 18. The list of Mr. Disale's accomplishments doesn't end here. He's also a part of the Let's Cross Border program with over 19,000 students from eight nations.
Mr. Ranjithsinh Disale believes in the virtue of "Vasudev Kutumbhakam." He says that we should work together and support each other at a global level. He insists on listening to each other, to teachers and the problems they face, and come up with the best possible solutions for the betterment of society. Mr. Disale's spirit of sharing and growing together has presented itself multiple times, especially when he shared half of his prize money with the other ten teachers.
From the Zilla Parishad Primary School to win the most esteemed award for teaching, Mr. Ranjithsinh Disale has come a long way and still has miles to go. The team of IIB expresses our gratitude for all he has done for the teachers and students and wishes him luck and success in all his future endeavors.
We at IIB, share the same values as Mr. Disale and believe that every child deserves an equal opportunity to learn and grow. With this ideology, IIB has been teaching medical students for the past 20 years. Visit our site to know more about our courses and enroll to get started! The union of excellent teachers and capable students is what the world needs to lead to a better tomorrow.
Visit the following link: https://youtu.be/gS2Fpfzozwk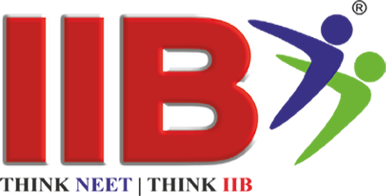 "Empowering_Nation_Through_Education"
"Think_NEET_Think_IIB"
"DigitalIndia_DigitalIIB"