Sindhutai Sapkal
Ideal Institute of Biology (IIB) is a reputed coaching institute. Till now, this organization has imparted knowledge to millions of students. At the same time, the organization has taken the initiative to lend a helping hand to many organizations with social commitment. IIB had also helped the organization lead by renowned senior social worker Sindhutai Sapkal. On the same background, Sindhutai Sapkal has given a pat on the back to IIB.
 Speaking ahead on this, Padmashri Smt. Sindhutai Sapkal said that the sapling planted by Mr. Ganesh has now become a "Mahavriksha" i.e. a big grown tree and Dashrath Patil Sir is working to take care of its branches. This organisation helped me a lot in difficult times. IIB is a big organisation like fully grown large banyan tree. Take care of its branches, give a personal touch each and every branch. Many thorns as hurdles can be there in our lives, considering Marathwada, it endured more thorns for sure. So now learn to pick flowers. Make sure that your petals do not fall off. IIB, go ahead like this, may your work, your life, your soul keeps on flourishing like a blooming garden. She gave her valuable wishes and blessings to IIB on this occasion.
While imparting educational knowledge to the students, IIB has taken up social activities, encouraged the society by maintaining social commitment, and helped the deprived sections of the society. This ideal work of such an organization a real inspiration for other organizations.
Studying in IIB for preparation will not only help to crack the exams but also will help to face any challenge that may come in life.
Please visit the following link to watch Padmashri Sindhutai Sapkal appreciating IIB: https://www.youtube.com/watch?v=SNNUQkEBtg4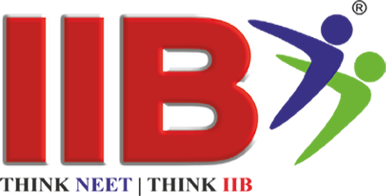 "Empowering_Nation_Through_Education"
"Think_NEET_Think_IIB"
"DigitalIndia_DigitalIIB"