Join the Ideal Institute of Biology (IIB) to crack NEET easily
There is no doubt that NEET is a challenging medical entrance exam to crack. Every year lakhs of students appear for these exams, and the competition level is high. To gain admission into your desired college, you have to secure a good rank in NEET. Even the small difference of a few marks can drastically change your percentile. NEET is as rewarding as it is laborious if you want to become a doctor. Instead of letting the exam pressure get the better of you, join the best online NEET preparation centre. Why? The answer is simple, take a look.
Help from an expert institute is better than preparing yourself?
If you have started studying for the NEET 2022 exam, you must already know the syllabus's enormity. All the subjects, including biology, physics, and chemistry, are tough. To master all topics, you will need a detailed study plan. When it comes to NCERT textbooks, getting a complete and timely understanding of all concepts may not be possible. You might not even get time for revisions. By joining the best coaching institute for medical entrances, IIB, you can get guidance from expert faculty who can boost your chances of cracking the NEET exam.
Being the best medical coaching in India, IIB offers online coaching for students living outside Maharashtra. So, don't worry if you can't attend classes in Nanded & Latur. Distance students can get the same individual support from teachers and ace NEET.
Why join online coaching at IIB?
Apart from 20 years of experience and thousands of successful students, IIB is the best online NEET preparation centre because of its result-oriented teaching strategies. Besides individual guidance to boost confidence, personalized video lessons, quick doubt clearing, and mock tests help students sit for exams with full preparation. As a student at IIB, you will also have the following advantages:
Access to books, study materials, and video lessons that can be replayed, and information regarding NEET from experienced NEET teachers.
Clearing your doubts instantly and connecting with teachers over chat & emails for help.
Writing online mock tests to prepare better and work on your weaker areas.
Get your results on mobile over SMS.
Test series-NEET online is free. To get the test schedule details, contact helpdesk@7304567567 / 7304730730, who are always there to help.
Continue online learning in IIB, even during the lockdown period.
The online NEET preparation course at IIB is built on cutting-edge educational technology, which guarantees success.
NEET is among the most difficult medical entrance exams, but IIB offers students the crucial training to pass NEET. Besides, what can be better than getting the guidance of experts from the comfort of your homes? With online courses, students get the opportunity to study at their own pace as well. When your future depends on how you perform at NEET, it is smart to take the guidance of the most experienced teachers. This leaves no doubt that IIB is the best online NEET preparation centre, and students don't need to search for other institutions.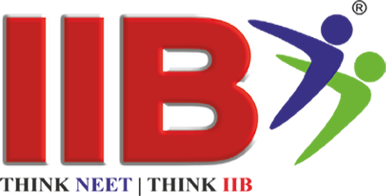 "Empowering_Nation_through_Education"
"Think_NEET_Think_IIB"
"Digital India_Digital IIB"