Millions of young learners want to pursue their careers in the medical field. In order to accomplish their goals, most of them aim to get seats in the top medical colleges of India. For which, they must qualify NEET (National Eligibility cum Entrance Test). NTA (National Testing Authority) conducts NEET, and students who pass this test become worthy of studying in top medical and dental colleges.
NEET exam paper has 180 questions subtotal of 720 marks, out of which biology carries 90 questions of 360 marks. If you score a perfect 360 in NEET 2022 Biology, you will make yourself eligible for higher education.
Tips that will help you score a 360 in NEET 2022 Biology
The competition for reserving a seat in a good medicine college is getting tougher with every passing day. NEET only offers around 70,000 seats, and only 40,000 among those are from government colleges. However, there are 16,00,000 plus students who aim to qualify for the exam and take part in this Entrance test. If you are willing to pass this test, here are some perks from IIB,which offers the best medical coaching in India.
NCERT books are your best friends
You need to limit your resources. NCERT are the best books you can use if you are willing to clear the NEET exam because NTA and CBSE both set their exam papers keeping NCERT in perspective. Due to recent changes in exam patterns, NEET only sets its exam papers using NCERT textbooks. You can use different reference books to understand your fields better, but NCERT alone is sufficient to score 360 in NEET 2022 biology.
You can't skip revision
A human brain can't store everything in it by only reading once. We need to practice topics repeatedly to get a better understanding of them. Every time you go through these books, you will discover something new to know.
If you habit making notes while studying, aim for shorter notes and know the important topics. For instance, reproduction, genetics & evolution are highly critical topics, whereas plant and animal kingdoms are compatible shallow topics to score in. You can also use sticky notes for better conception.
Don't forget the summary mentioned at the end of the chapters in NCERT books. You might have heard that the questions were out of context. Those pirate questions belong to the summary.
You don't need other reference books to study, but you must solve papers and previous years' papers for practice. Don't forget to solve the form within the given duration of time, i.e., 180 min.
Since it is biology, you need to keep your hands smooth on flow charts and diagrams. These are easy ways to remember things in less time.
Make a strategy
We need to strategize a plan in order to accomplish a mission. Similarly, you must know more about yourself and construct a procedure for the same. Know your capabilities and make a timetable that has around 9-10 hours dedicated to NEET exam preparation.
Check question papers of the previous year and focus on the most relevant topics while trying to cover the maximum questions.
Final words
With proper guidance and counseling, you can achieve anything. In NEET 2021, 33 IIBians have secured 360/360 Marks in Biology. You may have heard that coaching classes are a waste of time, making you prioritize self-study. We shouldn't forget that we can shift to self-study once all our topics are clear. However, we agree that traveling to an excellent distant institute will consume time, but the best coaching institute for medical, IIB,has a solution. IIB provides a distance learning mode so you can prepare yourself for the exam from the comfort of your home. So don't wait anymore and register with them now!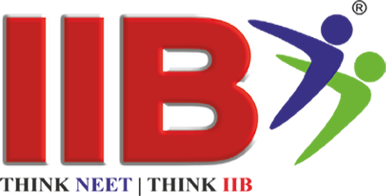 "Empowering_Nation_Through_Education"
"Think_NEET_Think_IIB"
"DigitalIndia_DigitalIIB"