All India Institute of Medical Sciences (AIIMS) is one of the most prestigious colleges that most medical aspirants hope to get into. As such, several thousands of students prepare for the medical school's entrance exam from as early as their 11th standard. Educational experts believe doing so increases the chances of success of the candidates. However, along with dedicating valuable time, you also need to know how to prepare for AIIMS.
How to Prepare for AIIMS: Tips & Tricks
One of the first things to remember when preparing for the AIIMS entrance exam is not to let the pressure get in the way of the preparation. Additionally, you can follow these five tips to maximize the results of your preparation:
Smart Work Over Hard Work
Hard work is the principle and advice everyone offers when it comes to cracking the entrance exam. However, working smartly by creating a clean schedule and sticking to it is a better option. When starting your preparation for the exam, it is vital to develop a plan while making sure to include breaks and time for revising previously covered topics. The first step should always be finding your weaknesses and strengths and know where to focus the most.
One of the best ways to score well is to answer as quickly as possible, leaving you with enough time to go through your answers before submission. A vital part of answering quickly, right, or efficiently is getting a firm grip on the basics. Therefore, when preparing for AIIMS exams, you need to focus on the foundational concepts so you can build your knowledge from there. Doing so not only increases your answering speed but also helps you solve even the trickiest of questions.
Revising a topic covered a day or two ago is a vital tip on how to prepare for AIIMS. Daily revisions will allow you to recollect important concepts when attempting the exams easily. Moreover, going through already covered topics will help you cement them in your mind, especially if it is one of your tougher subjects. As part of your revision, you can discuss topics with friends and teachers to clarify any doubts. In whatever way you choose to do it, make sure it becomes a habit during your preparation time.
This tip is a no-brainer, any coaching institute worth its mettle will have you solving several dozen mock papers, sample papers, and previous years' question papers. The idea here is to practice as much as possible before the actual test. Practicing all the different papers will also give you an idea about the possible exam pattern and what you should expect.
Time management is everything in scoring well in the AIIMS exam. Therefore, one of the most important things to work on from the start is how well you manage your time when answering the paper. When solving sample papers and mock tests, time yourself to see how long you take you to complete each section. Try to answer a little faster each time you attempt a paper. However, you would need to get a solid grip on the concepts to be able to do so.
How the Ideal Institute of Biology (IIB) helps?
Ideal Institute of Biology (IIB) helps students prepare for the AIIMS entrance exam with its innovative pedagogy and easy-to-understand teaching techniques. With a course framework that is unique to the institution, IIB takes your AIIMS preparation to the next level. Here, you will be able to have a regular assessment of your progress and a chance to work on the problem areas. With mock tests, online test series, and assignments, IIB offers you a complete preparation kit to succeed in your AIIMS exam, proving to be the best Coaching Institute for AIIMS.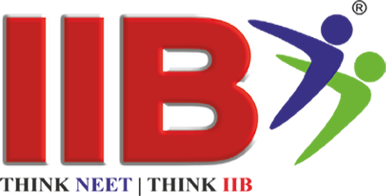 "Empowering_Nation_through_Education"
"Think_NEET_Think_IIB"
"Digital India_Digital IIB"