Becoming a successful and popular doctor is a biggest dream of every medical student. Every year millions of students give NEET entrance exam to make their dream come true. Most students think that cracking the NEET exam is rocket science but no my dear friend. If you consistently work hard, complete your assignment or task on time, and regularly with your classes then you can easily crack the exam in the first attempt with great rank. Proper guidance and strategy help students to crack the exam. With the help of IIB which is the Best Coaching Institute for NEET help student to crack exam. In this article, you will read some basic tips to crack the entrance exam. So without delay let's start.
Best tips to crack NEET exam in the first attempt
Time management: the bounded time is one of the biggest challenges in the NEET exam. The student has to finish 180 questions within 3 hours time duration. It means student gets only 1 minute for each question. Time management is very essential skills necessary in every entrance exam. While practicing for the exam, you need to keep time-bound in your mind and then solve questions. Taking a test help you to manage time and improve accuracy. The topmost NEET Classes in Nanded– IIB offer you many test series for the NIIT exam.
Prepare notes: during preparation student need to prepare notes as well. This is the best way to improve memory skills. A student should note down all the important points in a notepad or diary. This diary helps then for revision before the examination. Most of the student does not have good writing and they confuse during reading or revision. To revision the IIB, Best Coaching Institute for NEET provides you print notebook, therefore, you can easily revise the whole syllabus.
Work on the weaker section: every aspirant has their weak and strong area but student should not get discouraged by this. Student needs to spend more time in their week area to improve them. You can join classes that help you to improve your weak section. If we talk about the Best Coaching Institute for NEET then IIB is the first name that clicks in our mind. The teacher of IIB helps every student and makes their base strong in every subject.
Practice previous year of question paper: student needs to practice through the previous year's question paper. By doing this you can understand the level of question, time management, etc. While practicing previous year's paper you can analyze which section you should complete first in the exam and which area you need to work hard. Apart from the paper, student needs to take a mock test and practice sets as well. To take test students can joint IIB that is popular NEET Classes in Nanded, they provide you a number of test series.
Make proper study strategy: to crack exam students need to make a good time table because time is precious and you should full use of it. Student need to set a daily goal and then achieve it that help to bring positive energy.
To maintain concentration level students need to take a break for 10 to 20 minutes. Follow this tips and crack exam in first attempt.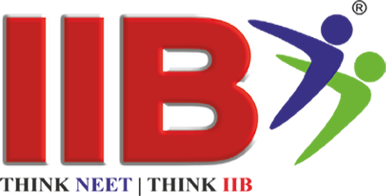 "Empowering_Nation_Through_Education"
"Think_NEET_Think_IIB"