Aspiring to become a medical practitioner is a dream of many students in India. Still, for this dream to come true, you need to appear for the National Eligibility cum Entrance Test popularly known as NEET and score good marks to get through to your choice of college.
It has often been seen that scholars preparing for NEET (AIPMT) exams are surrounded with a lot of questions and misconceptions. The students continually may want to know the specific directions and the essential pointers by which the exam preparation can be made easier and also the effective path as to how to become a NEET champion.
Topper tips to excel in NEET
Here are some of the finest tips recommended by all the best medical coaching classes and NEET toppers on how to become a NEET champion:-
Understand the decrees of the game.
Gather all the crucial information like syllabus, content ratio, weightage, exam structure, procedure, period etc. about the exam before you commence the preparation. Also, most importantly, recognise your strengths and shortcomings and formulate a plan on how to channelize your energy in a proper direction and how to improvise upon your imperfections.
Discipline is the road to success.
You should study as much as your mind and body permits, and it should be with full concentration. Neither should you squander time, nor overdo your studies. No procrastination and devoted persistence is the key. You should stick to a routine and follow it religiously with an average of 6 hours self-study every day.
Blend hard work and smart work to obtain maximum results.
You need to be critical about what you are studying. It is a widespread pattern among many pupils to experiment from high-level books. Remember that you are not sweating for a PhD but preparing for the medical entrance exam. Therefore, reading from numerous books may create confusion and deter you frombecoming a NEET topper.
Be healthy and active.
A sharp psyche needs a healthy body. Thus, it is imperative that you pay proper attention to your health and thereby prepare yourself better for the exam. Eat a nourishing diet and sleep adequately. Incorporate yoga or meditation in your daily routine to calm your mind and relax your body. You should not be distressed and enjoy the wonderful phase of your life when you are preparing for something you are going to cherish for your entire lifetime.
Take help from the best medical coaching classes.
Due to the fixed daily schedule of coaching classes, you are compelled to study with commitment and focus, and there are lesser chances of you getting carried away by other distracting elements. Hence, making it simpler for you to achieve your life long goal of becoming a doctor and serving people. IIB is one such coaching class which will provide you with the right guidance and tips and tricks to crack NEET. We have over two decades of experience when it comes to training students to perform their best at the competitive exam.
Your consistent efforts and attempts will one day make you and your family proud when you will finally wear that white coat and carry a stethoscope. Cracking NEET is not as difficult as you think and the secret ofhow to become a NEET championlies within you.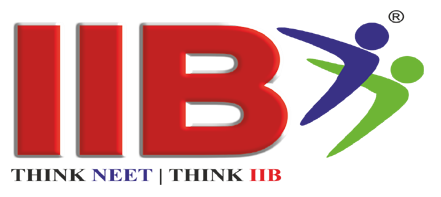 "Empowering_Nation_Through_Education"
"Think_NEET_Think_IIB"
"DigitalIndia_DigitalIIB"