Every year the National Testing Agency, NTA, conducts the National Eligibility cum Entrance Test, NEET, in the first week of May to select medical aspirants from across the country. This year due to the coronavirus pandemic, the exam has been postponed to the 13th of September. With about just a month left for the exam, it's time to buckle up and start with Last month preparation for NEET.
Last month preparation strategy
Your last month preparation is the most crucial part of your journey as a NEET aspirant. The way you prepare for your exam in the last month will ultimately decide your results. Here are some pointers you can follow to make sure you get into your dream college:
Follow a schedule.
A proper study time table must be your priority while starting with your last month preparation for NEET. Focus on revising your strong topics and frequent mistakes. If you are a night owl, it's time to switch your schedule and try to study in the daytime, primarily when the final exam is nearing.
Take regular breaks.
A common mistake that most students end up making is studying for long hours at once. Your brain needs time to process and retain the information; hence, take regular 5-10 mins long breaks after every hour or so of studying. Sitting for long hours will cause fatigue and hamper with your ability to grasp concepts.
Take care of your health.
Studying for crazy hours in the last month is not advised. This is the time to revise and focus on your health. All your preparation will go down the drain if you fall ill just before the exam. Eat healthy meals, have at least 7 hours of sleep every night and go out for fresh air during your breaks. Having sound mental health is as necessary as a fit body. Try meditating for 15 mins every day to keep anxiety and negative thoughts at bay and feel calmer and more confident about the exam.
Follow NCERT books.
The last month is the time to ditch all your reference books and stick to NCERT and your handwritten notes from coaching classes.
Solve previous year papers.
The most dependable way to prepare for the exam is to be thorough with the question patterns of previous year papers. Practice the past year question papers within the 3 hours time limit for better assessment.
Regular mock tests.
Even if you aren't sure of your preparation, start solving mock papers within the 3-hour time limit. This will help you strategize your approach for addressing questions in the exam. You can opt for full-length mock test papers from the best medical coaching in India and get a complete analysis of your test results. 
Enroll for a crash course, if needed.
A simple yet efficient way of managing your schedule for the last month will be to enroll yourself in a crash course. Look for crash course NEET classes in Nanded and Latur from pioneer coaching institutes like the Ideal Institute of Biology (IIB).
Work smart, not hard.
You have been toiling hard all year to prepare for the exam. Now is the time to work smart. Instead of focusing your attention on all the topics, focus on the important and scoring topics. Focus on the topics carrying maximum weightage and eliminate common mistakes.
Getting into your dream medical college is not impossible. With the appropriate preparation strategies and smart work, you can score well in your NEET exam. Choose IIB for an appropriate crash course on the NEET syllabus.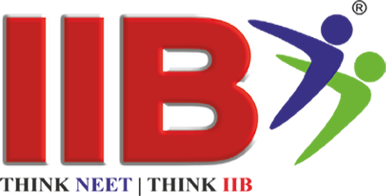 "Empowering_Nation_through_Education"
"Think_NEET_Think_IIB"
"Digital India_Digital IIB"