The onset of a global pandemic has created unprecedented situations for those in the field of providing education as a service. Entire nations have been battling with the side-effects of the virus, striving not to let anything hinder the process of teaching devoted students. India and it's NEET coaching institutes are no different. NEET, National Eligibility cum Entrance Test, is an online examination that sees lakhs of students competing to get the best seats in prominent medical institutes and secure their dreams. While the entire world is learning how to cope with the crisis at hand, every excellent NEET coaching centre is doing its best to deliver unparalleled education, no matter what.
Things to keep in mind while enrolling in any NEET coaching center.
Availability of online teaching infrastructure.
Any excellent NEET coaching centre will understand the value of online teaching platforms in times like these. For those who can't attend brick-and-mortar classes, due to concerns for their safety, should be given the option to attend such courses online. Seamless online portals ensure that students can avail of coaching services without risking their health and safety.
Online test series.
Online test series are crucial for students who wish to revise their concepts or test themselves to check their progress. An online test series allows students to keep practicing, right from the safety of their homes. It also allows students from remote or far-off geographical locations to receive the same rigorous training. Such tests may be graded by the faculties or even by the peers and should include questions from previous years' question papers. Most coaching centers already have the offline counterpart of such a test series and are making the shift to an online version of the same.
Basic information about NEET and Biology.
An excellent NEET coaching centre understands that it should take on the responsibility of updating its students with the latest information about NEET. Such updates and necessary information go a long way to ensure peace of mind for students or guiding them through their decisions about pursuing this particular field. There's a significant gap in communication because of the lack of offline guidance, and online updates can help bridge this gap.
Direct hotline for doubt clearance.
As mentioned above, the current global scenario can create communication gaps. The existence of such disparities between teachers and their students can have disastrous impacts. Enroll your name in a NEET coaching center that provides a hotline to expert teachers for doubt clearance, or a center that holds online doubt clearing sessions. These sessions should ideally be conducted regularly and at convenient timings so that they may be attended by all the students enrolled. Not only will the students have a clearer grasp of their concepts through such a feature, but they'll feel mentally encouraged despite the nation's troubling situation.
Why enroll your name in IIB?
Ideal Institute of Biology, incepted in 1999, is a pioneer in medical coaching institutes, because of its devoted and innovative approach towards education. It's the best medical coaching in India, which reflects in its perseverance to deliver its teachings, despite a pandemic. The Digital Classroom program, started by IIB, incorporates all the features mentioned above crucial for any coaching institute in today's world. Revolutionary teaching pedagogy and most straightforward learning techniques ensure that IIB's students never fail in achieving their aspirations.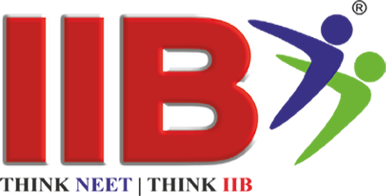 "Empowering_Nation_through_Education"
"Think_NEET_Think_IIB"
"Digital India_Digital IIB"