The majority of students consider chemistry to be the most scoring section in NEET. According to the NEET 2019 study, most of the questions in the chemistry portion were based on the NCERT syllabus. To ace NEET chemistry, a complete comprehension of the NCERT texts is required, in addition to a robust fundamental understanding with Chemistry Classes in Maharashtra.
Physical, organic, and inorganic chemistry are the three types of NEET chemistry. To do well in chemistry, you must grasp all of these components, and in some cases, all three portions receive the same number of points. To improve your chemistry preparation, you must plan ahead of time, taking all of your strengths, limitations, and exam preparation time into account.
Here are some tips on how IIB NEET classes in Latur can help you prepare for NEET chemistry and give you an edge:
Topic-wise preparation with IIB's Chemistry Classes in Maharashtra
Physical chemistry
Physical chemistry is centered on solving numerical problems, and it accounts for about 36% of the NEET chemistry section. It is fundamental to grasp the principles and understand how they are used to tackle day-to-day difficulties. You'll also come across a slew of formulae, so build a list and go over it regularly to remember them all. Additionally, to improve your physical chemistry preparation, practice multiple problems using the formulae.
Organic chemistry
Organic chemistry accounts for almost 28% of the NEET chemistry section. A good understanding of the NCERT textbook is required to prepare for this part. Understand and memorize all of the NCERT textbook's equations, formulas, and reactions. Remember the names of the many responses and molecules that make up reagents, substrates, and so on. You can solve organic chemistry questions with a lot of practice and guidance from NEET classes in Latur.
Inorganic chemistry
Inorganic Chemistry makes up about 36% of the NEET chemistry part and is a memory-based subject. A complete understanding of the NCERT textbook is required to ace inorganic chemistry. Pay close attention to every point in the notes offered by IIB Chemistry classes in Maharashtra, comprehend all justifications, remember exceptions, and practice reactions.
Key areas that IIB advises focusing on
Most of the problems are focused on concepts from your NCERT textbooks, so go through them closely.
Complete all of the NCERT exemplar questions. Exemplar was created with competitive examinations in mind and has proven to be a source of unexpected questions.
Practice NEET archive questions. It contains questions from the last ten years and is quite helpful in determining the level of difficulty and variance of questions.
Examine previous year's question papers to learn about the exam format, difficulty level, and types of questions NEET asked. It will let you assess your level of preparation and help you quickly review the whole syllabus.
Take at least one Mock Test daily from 2 to 5 p.m., as planned for the NEET test, to enhance your precision and agility. It can also help you manage your time better by synchronizing your biological clock with the exam schedule.
Set up 40-50 minutes for the NEET Chemistry subject, regardless of the difficulty level of the NEET question paper, for the best results.
Enroll in the IIB's chemistry classes in Nanded/Latur to jumpstart your preparation and solidify your concepts.
To improve your preparation, consult your IIB Study Material.
Enrolling in IIB's coaching institute will help you move in the correct direction in your NEET journey.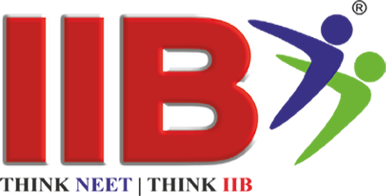 "Empowering_Nation_Through_Education"
"Think_NEET_Think_IIB"
"DigitalIndia_DigitalIIB"