The Ideal Institute of Biology (IIB) is a highly reputed institute that has been coaching future doctors for over 20 years. IIB was established in the year 1999 with the sole purpose of training aspiring medical students to clear competitive medical examinations like NEET, AIIMS, and JIPMER. IIB is known to provide the best online coaching for NEET UG, not only in Maharashtra but throughout the country.
What Makes IIB Exceptional?
Having helped over 15,000 students clear their national medical entrance examinations, IIB is guaranteed to offer the best medical coaching in India. Our team of professional teachers employs the most effective and advanced teaching methodology to impart knowledge. They also provide strategies for students to retain important information.
The Ideal Institute of Biology (IIB) is unlike any other training institute because the faculty here is result-oriented. The teachers give their entire focus to medical students. This ensures that the best efforts are directed towards helping students clear competitive examinations. Our team of experienced faculty uses unique but straightforward teaching techniques to explain difficult concepts to the students and ensure better understanding in a shorter time span.
Why is IIB the best institute for cracking medical examinations?
The faculty at the Ideal Institute of Biology (IIB) has over 20 years of experience in training students to clear national medical entrance exams and get admission into the top medical colleges in the country. Our team of expert teachers have been diligently observing the exam pattern of all medical exams conducted over the years. They train the students and impart knowledge accordingly. We at IIB also provide the students with NEET study material so that they can easily crack their examinations. The study material is curated by experts in the medical field and uses simple teaching methods for comfortable and better grasping of concepts.
World-Class Features Provided At IIB
IIB is not only known for the expert staff and teaching methodologies that they use for training students. It is also for the world-class features they provide for their students to clear the medical entrance exams. The unique features offered at IIB are:
Simple teaching methods to impart knowledge into the student's mind.
Providing exhaustive study materials for various medical examinations.
Regular online assessments and tests to analyze the student's performance.
Online coaching classes for students who can not visit the institute in person.
Full-time availability of faculty for clarification of doubts.
Why Join IIB Online Classes for NEET UG?
There are multitudes of reasons for you to join the IIB online classes if you want to clear the NEET UG examinations. Below are listed a few points that make IIB remarkable:
Live interactive sessions conducted by experts at IIB.
Proper guidance from industry experts and personalized coaching.
Providing comprehensive study materials
Conducting mock tests to track each student's performance and identifying areas that require more practice.
The Ideal Institute of Biology (IIB) provides the best online coaching for NEET UG aspirants. The institute is renowned for helping thousands of students from all over India achieve their dreams of studying in the most reputed and top medical colleges of the country. The Ideal Institute of Biology (IIB) equips students with significant training to clear the National Eligibility cum Entrance Test (NEET) examination.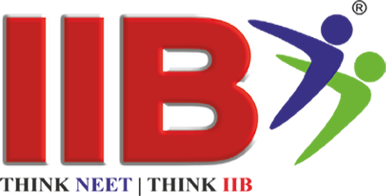 "Empowering_Nation_through_Education"
"Think_NEET_Think_IIB"
"Digital India_Digital IIB"