Thousands of students all around the nation apply for medical entrance exams like NEET, AIIMS and JIPMER. There is a lot of competition but limited seats for all exams, especially JIPMER. It is a university entrance exam for admission in undergraduate medical courses at Jawaharlal Institute of Postgraduate Medical Education and Research. It is a renowned university in the medical field and offers 249 seats for medical aspirants. The stakes are evidently high, and therefore students' JIPMER preparation strategy should be beneficial and sturdy. For this, they would require proper guidance and learning aid. With excellent faculty and well-defined study material, the Ideal Institute of Biology (IIB) is here to help the students crack the prestigious JIPMER exam. Aspirants can enroll at IIB -The Best Online Coaching for JIPMER to get the best guidance from any part of the country.
Ideal Institute of Biology (IIB) – Who are We?
The Ideal Institute of Biology (IIB) is a coaching institute for students preparing for medical entrance examinations. We are based in Nanded and Latur in Maharashtra. The institute has been preparing students for their medical journey for over 20 years. As medical exam applicants increase every year, IIB has started to offer online coaching classes for JIPMER. They also conduct distant learning programs. Students looking for excellent teaching support can enroll in IIB coaching classes.
Why should you enroll at IIB?
Any institute or coaching center gains popularity due to the services and guidance they offer. IIB provides you with all the training and direction you need to crack the examination. Online classes provided by IIB helps you study for the exam from the comfort of your home. In such unprecedented times, online classes are the greatest facility provided by the institute.
Teaching Techniques
In comparison to other medical entrance examinations, JIPMER demands you to be quicker. It requires alertness and concentration to crack the examination. At IIB, students are prepared for all kinds of questions and hurdles appearing in the exam. Teachers at IIB have an experience of over 20 years in the field and use unique techniques to help students retain information.
Provisions for Preparations
IIB provides students with important study material, which covers all the essential topics of the syllabus. The institute conducts online tests for students to make them familiar with the paper pattern, the type of questions asked, and the time in which they need to complete the paper. There are live and recorded lectures, modules, and notes from which the students can benefit.
Easy Access to Classes
This is one of the most salient advantages of enrolling at IIB. Students can easily access the classes at their home. Many students are unable to be physically present due to multiple reasons other than the current situation. Online coaching classes gives them the privilege of attending classes for JIPMER preparation without any obstructions. Students can access all the material provided on the website and study without worry.
Situations change, but students have to stay focused on their goals and studies. A lot of preparation and dedication are required to pass these examinations and secure a place in a reputed college to build a career you always desired to. With online classes at IIB, students who have been lacking sources of education, can take the aid of these classes and fulfill their dream of being a doctor.Enroll at IIB – The Best Online Coaching for JIPMER for a smooth sail towards your aspirations.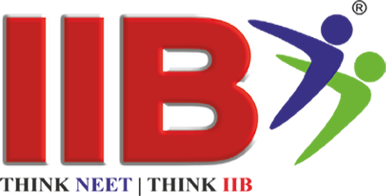 "Empowering_Nation_through_Education"
"Think_NEET_Think_IIB"
"Digital India_Digital IIB"