NEET is arguably one of the most challenging exams to crack in India. In 2021, around 15 lakh candidates appeared for the NEET, out of which approximately around 8 lakhs candidates qualified. Because of increasing aspirants and limited seats, we can state NEET as one of the most competitive exams. As the aspirants grow, so does the quest for best NEET classes in Pune.
Though the competition is tough, NEET is not something that is unachievable. You just need to take the right direction, work hard, and get coaching from excellent mentors. But before that, you need to know the tips to crack it and certain insights from NEET toppers.
NEET Preparations
NTA holds the NEET exams annually. Aspirants appearing for the exam must have a well-defined and proper preparation strategy while preparing for the exams. There are various tips that every NEET aspirant must know.
Profound knowledge of exam patterns and syllabus
Quality study material
Effective time management
Numerous revisions
The toppers of NEET exams from best NEET classes in Pune and other cities, have often provided helpful tips over the last few years. Some pointers include:
Self-prepared timetable
Conceptual focus
Timely doubt clearance
Self-made notes
The Need for Enrolling in Best NEET Classes in Pune
Having stated that NEET is one of the toughest exams to crack in India, aspirants must have a sense of direction. Coaching institutes have years of experience in teaching medical aspirants and are experts who have trained and mentored NEET candidates. So it is the best choice to enroll in the best NEET classes in Pune. Some advantages of investing in good coaching institutes include,
Clarity: A good coaching institute prioritizes conceptual clarity, from basics to further advanced topics. They try to make students understand the explanations with adequate analogies and illustrations.
Mentorship: Candidates preparing for medical exams need a constant push to reach their required destination. Mentors detect our strengths and weaknesses and assure maximum support to use or reduce them.
Vast syllabus: NEET has a vast syllabus. Coaching institutes have a systematic approach to handling it. They have an effective strategy to cope with the extensive syllabus without compromising the quality.
Performance measurement: If you're preparing for a medical exam, ensure that your performance improves every passing day. It is the tipping point, and mock tests held by coaching institutes play a differential role. They take regular tests that routinely measure your performance.
Get enrolled in IIB – The Best Coaching Centre for NEET Aspirants
IIB is one of the best medical coachings in India that has experience in propelling medical aspirants towards success in the NEET exams. The institute provides the utmost experienced expert facilities with quality study material and mock tests based on NEET examinations.
Why choose IIB?
By enrolling in IIB, you will come across
qualified experts and experienced professors
simple and effective learning techniques
online mock tests
scholarships for deserving candidates
coaching via distance mode through the IIB online learning program
IIB fast repeaters – repeaters program
along with,
well-equipped infrastructure with reading rooms,
ultimate safety and security of students through CCTV within 4 km of coaching premises.
Are you a Pune-based candidate looking for the best coaching institute for medical to enroll in? Worry not! After a huge response from students for Nanded and Latur Branches, IIB has started its 3rd branch in Pimpri, Pune. NEET aspirants from Pune and nearby areas, now have the opportunity of quality education at affordable prices. IIB takes pride in declaring it as India's Top Coaching Institute for NEET as it holds a World Record of students scoring 360/360 in NEET 2021 Biology.
Contact us for further information regarding online/offline courses in IIB.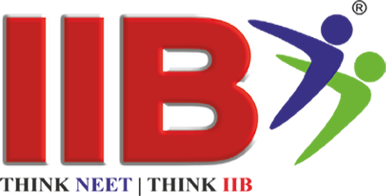 "Empowering_Nation_Through_Education"
"Think_NEET_Think_IIB"
"DigitalIndia_DigitalIIB"