Thousands of students every year compete with each other to get admission in India's top medical colleges. Nowadays, every student is taking the help of the best medical coaching classes to get intricate medical exam preparation guidance. Below listed are the point to remember while choosing the best coaching institute for NEET
Check the previous record of the coaching institute.
Before taking admission to any medical coaching institute, the students must have a thorough look at the institution's previous record. Students can check the below-mentioned details:
Students can check the feedback book (online or offline) of the coaching institute. They can have a detailed look at coaching institute testimonials and should ask the pass out students about their experience in the coaching institute.
Students should always cross-check the coaching institute's success rate, which would help students know how the coaching institute would help them in NEET preparation and, most importantly, achieve their goals.
Students should check the coaching institute's topper rank and record.
Gather details about the faculty.
Faculty members provide the holy grail of education. Before choosing any coaching institute, the students need to have detailed knowledge about the coaching institute's faculty – their qualifications and work experience. Qualified faculty knows how to deal with every kind of student as every student does not have the same mindset. They offer students different learning tips, tricks, and tactics for making learning an enjoyable experience. They provide detailed study material, mock assessment, weekly or monthly tests, etc. Best medical coaching classes will provide online or offline detailed information about their faculties.
No doubt, quality education comes with a cost. Students should choose a coaching institute that offers quality education with minimal price possible like IIB (Ideal Institute of Biology). IIB takes fees in installments that decrease the burden of expenses. They also offer a helpline number 7304730730/7304567567 for the parents and students to clear all doubts regarding payments, installments, or yearly curriculum.
Check whether digital classes are being offered.
In today's time, with the help of the internet, everything has become more accessible. So, while choosing the coaching institute, the students must check whether the coaching institute offers digital learning. Because there can be times when going to the coaching institute might not be possible, especially if the student is living in a faraway location from the coaching institute. Digital classes are the modern way of easy internet-based learning that cut down the students' travel costs and help them make a one-to-one interaction with the tutor.
Few questions to ask before taking admission.
Every coaching institute has different ways and procedures for selecting the candidates. But there are few things that every student should ask before taking admission to any coaching institute:
Does the coaching institute take selection tests in levels?
What is the ranking procedure in the coaching institute?
Are students provided with study material?
How does management help students?
Are students given monthly or weekly test scores?
Does the coaching institute offer a doubt clearing session?
Why Choose IIB (Ideal Institute of Biology)?
With years of experience, IIB has successfully guided hundreds and thousands of aspirants around the country who are serving as eminent professionals in their respective fields. IIB has emerged as a one-stop best coaching institute destination offering the best medical coaching classes in Nanded and Latur.They know what their students require and how they can fulfill it.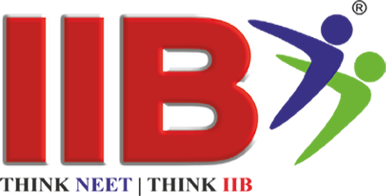 "Empowering_Nation_through_Education"
"Think_NEET_Think_IIB"
"Digital India_Digital IIB"