While every parent dreams that their child grows up to be a doctor or an engineer, the pressure on the children to achieve their parent's aspirations is tremendous. To make things even more complicated is the fact that the number of premier medical institutes in the country is few and the competition for places is high. It is therefore understandable that many young aspirants looking to crack the NEET exam will look for the best medical coaching in India. Here's how you can narrow your choice for the best NEET coaching centres near you.
How To Select Best Coaching Institute For NEET Preparation?
Faculty
When looking for the best medical coaching in India you have to consider the faculty that is going to be training you in your field. A reputed coaching centre will not only have faculty that will help you pass the exam, but also pay special attention to your individual needs so you are able to master the topics for better future prospects.
The faculty will help you with tips on how to answer difficult questions, provide multiple problem solving techniques, and go through multiple sample papers so you can accumulate the highest scores in all your NEET exams.
2. Institutes Track Record
Another focus area while picking the best coaching for medical preparations is the track record of the institute you are thinking of joining. Now this will require a little bit of effort from your end. Most NEET coaching centres in India will boast of an excellent track record but that cannot be true for obvious reasons. Here is how you can narrow it down:
Real Student Feedback: Rather than relying on what you read on the website and other review sites, you can talk to other people who have used the services of the institute.
Records: All Institutes will boast about their track record for securing ranked students and will display this information proudly. Check and confirm if the college you are aiming for accepts students of that particular rank. You can also cross check what their success rate is in the competitive exams like NEET.
3. Fees
For some students this might not be a major factor while deciding the best medical coaching classes in India, but for most it surely is a point of contention. While evaluating different coaching centres do keep in mind the fees they charge and what all do they provide for the fees that they are charging. Some institutes might charge slightly higher fees based on their reputation and the services provided along with the coaching such as lodging and meal fees. You have to keep that in mind while evaluating your choices.
Conclusion
While there are multiple selection criteria for students to choose from each individual needs to make their own choice on the best medical coaching in India. IIB is one such reputed NEET coaching centre in Nanded that specializes in classes for medical exams. They tick all the right boxes based on the criteria mentioned above and have had several of their students appear among the top of the ranking charts for exams. If you are looking for the best medical coaching in India, do get in touch with us today!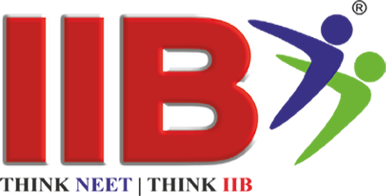 "Empowering Nation through Education"
"Think NEET Think IIB"