Preparation of NEET is tiresome with its massive syllabus and complicated topics. So are you getting bored by studying alone? Finding it hard to understand a few subject questions? Take a look at the Benefits of Group Discussion with your Friends for NEET Preparation! But before that, find out why group discussion is so important.
What is Group Discussion & how is it better than self-study?
You may be among those students who believe in self-study. However, do you know that group studying during NEET preparation can help you build knowledge and clarify learning methods? Now, this helps them to get a clear idea of complex topics and even memorise it effortlessly. 
Advantages of Group Discussions while preparing for NEET:
Learn fast and save time by studying in a group
Every student is different. You must understand a topic effortlessly, but your friend might find it difficult. Group discussions help candidates to learn efficiently rather than self-study. When one student faces some difficulties in learning a specific topic, friends who understand the subject can help clear our doubts quickly.
Understanding weaknesses and identifying mistakes
When a student studies in the group, they get a chance to identify their weaknesses. Therefore, group discussion gives a student the best opportunity to improve themselves.
Get a clear idea about NEET tests
Everyone knows that NEET Syllabus is vast. Therefore, having a clear idea and detailed knowledge of the test is a must. Group Discussions with friends plus guidance from an expert coach give you a better idea about the exam patterns.
Gain confidence in exams
Understanding your weakness is the first step of correcting it on time. During group discussions, students get a clear idea about the points they need to improve. Now, this allows them to focus more on their weaknesses & convert them into strengths.
Better preparation for the oral test
Most students become nervous during an oral exam. They hesitate to talk and share their views about the topic in front of an examiner. With participation in group discussions, they can improve their speaking skills. Plus, studying in groups gives them better ideas about how to share their views during oral tests.
Sharpen skills
Group discussion is an excellent way of learning more and sharpening learning skills. How? Well, every student has different methods of learning. Their techniques differ and have good or bad points. Therefore, when students do a group discussion, they learn each other's studying techniques.
Group discussion takes away exam stress
In group discussions, teachers and students talk about exam patterns, previous years' questions, etc. They also talk about the type of questions asked in NEET, and how much time to give a particular kind of question, etc. Now, this clears out confusion & doubts before the actual NEET exam.
Wrapping up
At IIB, our trained faculty teaches you how to deal with exam stress and focuses on group discussion learning methods. Teachers' help students find their weak points and then give directions to make them stronger. Plus, IIB has all the facilities students need on-campus & online. Therefore, if you find it difficult to study alone, and want reliable guidance, call IIB now for NEET biology preparation! We will be happy to help.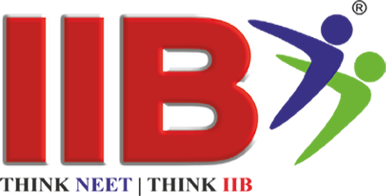 "Empowering_Nation_Through_Education"
"Think_NEET_Think_IIB"
"DigitalIndia_DigitalIIB"