'My daughter is a neurosurgeon' or 'My Son is a doctor in one of the best hospitals in the country,' these are some of the thing's parents love to brag about their child who has successfully pursued a career in becoming a doctor. While medical aspirants give their heart and soul in their journey of becoming a doctor. Parents are always their pillar of strength in this journey. Right from preparing for the entrance examination till they get their degree, parents take the journey with their children. The stress students go through while preparing for the examination, the same amount of stress parents go through seeing their child. Below are some of the parental guidance which would help not only the parents but also the students who are preparing for the Medical Entrance exam
Always help your child in staying positive and encourage them constantly
Preparing for the medical entrance exam is exhausting. Students, while preparing for the examination, start to lose hope as at times, they are not able to cope up with their studies. Parents, on their part, should motivate their children in whatever way possible to keep them on track with their studies. One of the important aspects of preparing for these medical entrance exams is that students need to be positive and confident about what they are doing. Parents should be encouraging throughout the preparation and even while awaiting the result. A little encouragement or any positive gesture or words from parents help the students boosting their confidence.
Help your child to be focussed and avoid procrastination
It is very easy for the students to lose their focus and procrastinate, looking at the vast syllabus they have to prepare. In this case, parental guidance plays a vital role as children apart from classes spend more time in the house preparing. Parents should be proactively taking an active part in helping them prepare by speaking to their child's teacher; they can know the time table their child need to follow. Although parents should refrain from nagging their child, by being aware of the time table, they can keep tabs on the preparation and will call out their child when they are procrastinating. Take away their gadgets while they are studying and only give them back when they have completed what they need to complete for the day.
Avoid keeping high expectations from their child
Parents mustn't have high, unrealistic expectations from their children. These expectations give added pressure to the child, and there are chances they might not be able to handle it properly. Have realistic expectations from them and make them understand it is not the end of the world if they fail to perform well in the examination. Many times, students' failure is attributed to the high expectation of their parents. These high expectations result in students taking dire measures when they think they are not able to meet those expectations.
Students in Nanded and Latur have the opportunity to be part of one of the best coaching classes for these medical entrance preparations by taking admission to the Ideal Institute of Biology (IIB). IIB not only conducts NEET classes in Nanded and Latur, but students from other parts of the country can avail their online learning programme which gives complete access to the advantageous study material prepared by their subject matter experts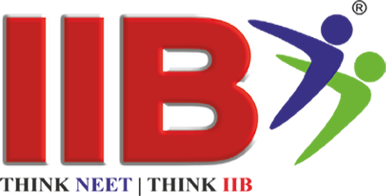 "Empowering_Nation_Through_Education"
"Think_NEET_Think_IIB"