For every student who dreams of becoming a doctor, qualifying the National Eligibility cum Entrance Test, NEET, is the first step towards their goal. Every year the National Testing Agency, NTA, conducts the NEET Examination for the selection of students from all across the country. To get into your dream college, you need proper guidance from experienced faculty. Before starting with your planning to study for NEET with the Best Coaching Institute for Medical Exams, you must be familiar with the following:
The entrance exam duration is three hours and consists of 180 questions.
The paper is divided into three sections – Physics, Chemistry in Biology.
The Biology section consists of 90 questions, and the other two parts have 45 questions each.
Eligibility criteria: Candidates must be of 18 years of age or above. They must have passed Physics, Chemistry, Biology, and English separately and at least 50% aggregate marks in Physics, Chemistry, and Biology in XIIth Std.
Preparation Strategy
Every year, lakhs of medical aspirants sit for the exam, and only a few thousand get selected. Hence, a smart preparation strategy is essential for getting your dream college. Here are a few tips to help you while planning your approach to study for NEET:
Know your syllabus.
Even though the syllabus is more or less the same as CBSE class 11th and 12th, there are a few extra or omitted topics. Make sure you know your curriculum well to avoid studying unnecessary topics or skipping some.
Refer to NCERT books.
Since the exam is conducted on the national level, the standard book for preparation is the NCERT. In case of disputes regarding the answers, the text mentioned in NCERT is deemed to be final; thus, it is crucial to keep NCERT the base of your preparations.
Solve previous year papers.
The pattern of questions and weightage of specific topics from each section has some similarities every year. You can get an idea of the paper pattern and types of questions asked by practicing from the previous year's question papers.
Prepare a study timetable and follow it.
To complete all the chapters and revise all your weak topics, you must have a proper study timetable. Devote more attention to your weak chapters, but don't skip the other topics entirely. Keep a slot of an hour every day to revise the topics you studied before.
Role of your Coaching Institute
Taking out time to study for NEET along with your boards can be incredibly hectic, and without proper guidance, you won't be able to have an appropriate strategy of preparation. Thus, finding a coaching institute near you is essential. Here are some ways in which your coaching institute will improve your preparation:
Regularity.
Coaching classes are usually held 3 to 5 days a week. They have a proper timeline for finishing your course and have at least a month's gap right before the exam dedicated only to revisions and doubt clearing. Attending regular classes will keep you mentally active, and the regular assignments help you with regular reviews.
Doubt clearing.
Best coaching institutes like Ideal Institute of Biology (IIB), Maharashtra, have regular doubt clearing sessions where students can discuss their doubts with their teachers.
Exam-oriented study.
The curriculum and course pattern in schools focuses mainly on your boards. On the other hand, coaching institutes are exam-oriented and teach according to the exam requirements.
Study material is provided.
The examination material provided by the coaching centres consists of the NCERT matter and has additional topics from previous year questions.
Mock tests to make you exam-ready.
Coaching institutes help you assess your preparation regularly with scheduled mock tests. The mock tests are topic-based, so you get the proper assessment of your preparation for each topic.
Thus, it is essential to enroll yourself in a coaching institute near you to accelerate your exam preparations. Ideal Institute of Biology (IIB) offers NEET classes in Nanded and Latur with 13+ years of experience in teaching preparing students for pre-medical exams like NEET, AIIMS, and JIPMER.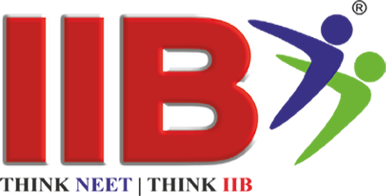 "Empowering_Nation_through_Education"
"Think_NEET_Think_IIB"
"Digital India_Digital IIB"