September 13, 2020 - 00:00
IIB
IIB has decided to help #NEET2020 Aspirants and their Parents who will be coming in #Nanded for #NEET2020 Exam.
#IIB will help students and parents with food and staying arrangements free of cost. Also NEET Aspirants will be getting free transport facility to reach exam centre.
There will be separate staying arrangements for Girls and Boys with utmost security.
To avail this offer and to know more details kindly give a call on 9960008012.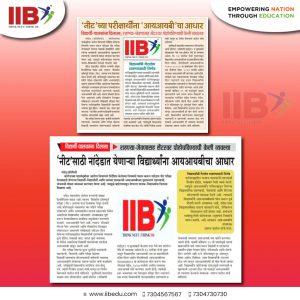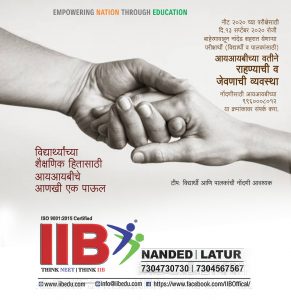 EVENT INFO :
Start Date:

September 13, 2020

Start Time:

00:00

End Date:

September 13, 2020

End Time:

00:00

Location:

IIB